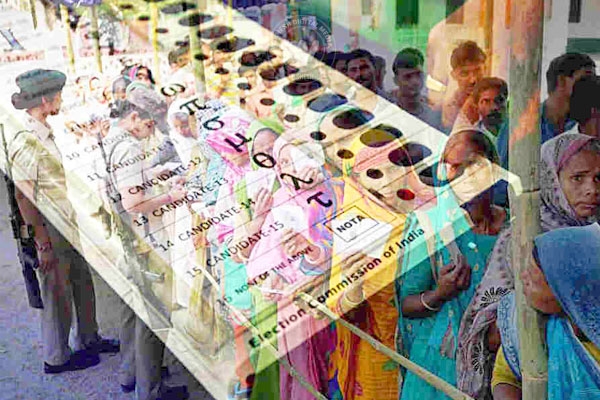 (Image source from: })
Bihar's second round of assembly elections have seen millions voting on Friday, defying threats from Maoists. Officials revealed that the polling went on largely peaceful, even though 23 of 32 constituencies involved in the second phase of elections are known as Maoists hubs. Elections are majorly a battle between BJP-led combine against CM Nitish Kumar's JD(U) and allies.
Polling ended at 3 pm in 11 constituencies, which are known as Maoist bastions, while in 12 other constituencies it ended an hour later. In these 12 constituencies, Maoists are active but not very strong. This was to make sure that electronic voting machines and polling officials leave before sun set. The Election commission said, more than 50% of the 8.58 million eligible electorate voted by 3 pm.
Additional chief electoral officer R Lakshaman told IANS that, "Like in the first phase, women may outnumber men in the second phase too."
The battle for power in Bihar is majorly between the Grand Alliance of Janata Dal-United (JD-U) and allies, the RJD and the Congress, and Bharatiya Janata Party (BJP)-led four-party coalition. It was vowed by the outlawed Communist Party of India-Maoist to disrupt elections. As a part of security, 5 helicopters, drones and 993 companies of paramilitary forces have been deployed.
Over half a dozen bombs have been seized in the districts of Rohtas and Gaya. They were allegedly planted by Maoists to disrupt the elections. PK Thakur, Bihar police chief, told media that there were minor clashes between rivals, other than this polling went on peacefully.
-Sumana