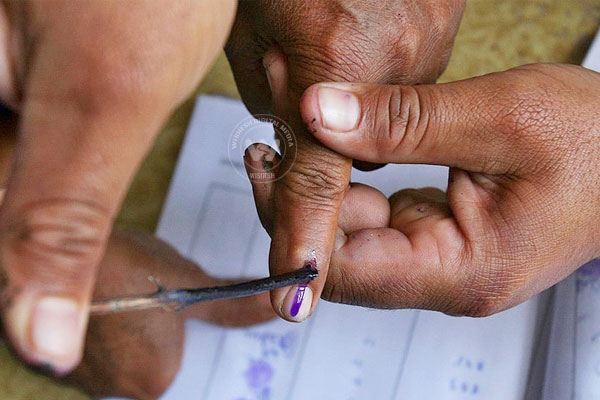 (Image source from: })
As the first phase of Bihar polls being, PM Modi has urged people to vote in large numbers. The first phase of five-phased assembly election in Bihar had begun today. In the crucial elections, BJP makes a bid to win one more big state while CM Nitish Kumar's 'Grand Alliance' attempts to take away the state.
At 7AM, as the polling began in 49 constituencies in Bihar, Prime Minister Narendra Modi tweeted as, "Urging all those voting today in Bihar to vote in large numbers. I particularly urge my young friends to cast their vote."
In 2010, Nitish Kumar's Janata Dal (United) won 29 seats out of the 49. Interestingly, it had fought the previous election along with the BJP and Lalu Prasad Yadav being the number 1 rival. But now, Janata Dal has allied with Lalu Prasad Yadav, while BJP leads the rival camp.
Now in 2015 BJP elections, JD(U) is contesting 24 seats in phase one, Lalu's RJD is contesting 17 and eight by third partner Congress.
A day before, I.e. yesterday, a compliant was lodged with the Election Commission (EC) by the grand alliance over PM's scheduled rally at Bhabua, Bihar. The complaint was that it would be a violation of the model code of conduct.
The Grand Alliance's letter submitted to the EC stated that, "The first and second phases of Bihar assembly are being held on October 12 and 16 respectively. Nearly one-third of the voters will cast their votes in 81 assembly constituencies across 16 districts of the state on these two days. We are apprehending that the Prime Minister will visit Bihar on those days for campaigning and his speeches will be telecast live by various news channels influencing almost one-third of the electorate of Bihar."
-Sumana