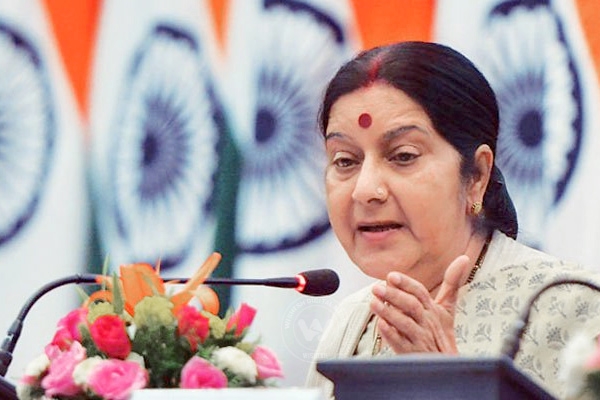 (Image source from: })
After a Saudi employee chopped an Indian domestic worker's hand, MEA looks for other options like considering a total ban on the flow of housemaids into that country from India. This comes after frequent allegations of arm chopping, sex slavery and sadistic domestic torture of maids in Saudi.
Sushma Swaraj, External Affairs Minister, ordered MEA to pursue the matter of chopping of maid's hand by Saudi national with the Saudi Foreign Ministry in Riyadh. As per a statement from MEA, 'severe punishment' was asked by the Indian Embassy in Riyadh for the Saudi employer. He recently amputated his maid Kasthuri Munirathinam of Vellore.
On 8 October 2015, the idea of ban was discussed at a meeting of the Parliamentary Consultative Committee of the Ministry of Overseas Indian Affairs (MOIA) and the Ministry of External Affairs by Ms Swaraj.
Committee member and Rajya Sabha member D. Raja said, "Sushmaji and we discussed how to stop the flow of housemaids from Tamil Nadu's Vellore and West Godavari district of Andhra Pradesh, which top the list of regions producing housemaids for the Saudi kingdom."
It was informed to Ms. Swaraj that Saudi Arabia has refused to obey recruitment laws of India. These laws on recruitment of manpower are meant for 18 countries belonging to the South-East Asian region and West Asia.
The participants at the Consultative Committee meeting also discussed on how to make sure that the ban will not be violated by agents in India. Due to Saudi government's non-compliance with the Indian rules, over 607 foreign employers are violating norms for employing Indian housemaids.
Also read: India Sought Strict Action On Saudi National For Chopping Indian Woamn's Hand
-Sumana