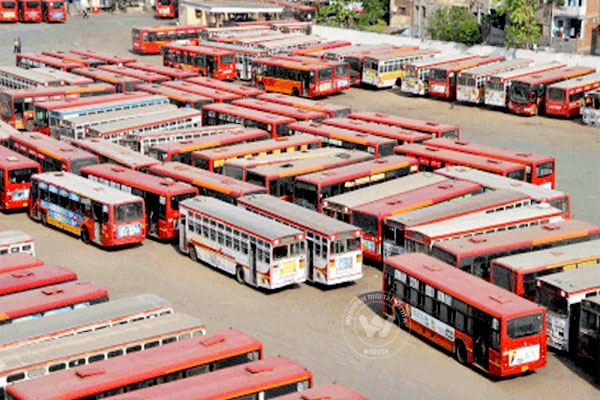 (Image source from: })
One-day nationwide strike is being observed today by 10 Unions with 15 Crore workers thereby hitting essential services such as banking and public transport. BJP-backed Bharatiya Mazdoor Sangh (BMS) and National Front of Trade Unions (NFITU) are participating in the strike and decided to boycott.

The ten unions have claimed a total of 15 crore workers in public and private sectors such as banks and insurance companies, several outfits. Thus, represent informal sector workers' support to the strike.

Expecting minimal impact, Labour Minister Bandaru Dattatreya, said, "I don't think essential services will be affected by the strike. I feel that the impact will not be much. I appeal them to call off strike in the interest of workers and nation."

"The BMS and NFITU are not in the strike. Besides there are 2-4 organizations (unions) which are neutral," Labour Minister added.

"We don't want any confrontation with trade unions. The workers' rights and interests are supreme to us. We will continue talks with trade unions even after tomorrow's strike."

In contrast, the union leaders claimed the strike definitely attack essential services including banking, supply of power, transport and gas and oil. According to BMS, the strike will not affect power, oil and gas supplies as big number of workers in the public sector belonging to these areas would be away from the industrial action.

Strike over 12-points charter of demands

The strike call was given by as many as 12 central trade unions over '12-points charter' of demands, which include removal of the proposed changes in the labor laws, privatization of PSUs and stopping the disinvestment. Ten central unions have finally decided to go ahead with the strike. The decision followed their failed talks with senior members last week. BMS pulled off the strike citing, some time is to be given to the Government to full fill promises on the basic demands. NFITU is also staying out.
-Sumana