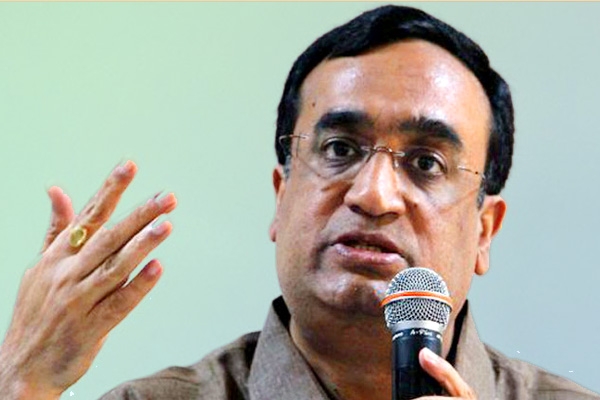 (Image source from: Where is Lokayukta)
Congress led by Ajay Maken, on Monday staged a protest, demanding the immediate appointment of Lokayukta, by the AAP Government in Delhi and filed a complaint with the anti-graft ombudsmen seeking action against legislators of the ruling party, including Chief Minister Arvind Kejriwal.
Congress also slammed AAP over its demand for a referendum on full statehood for Delhi saying it will show Arvind Kejriwal-led party how to run an administration while staying within the existing Constitutional set-up. Delhi Congress chief Ajay Maken sarcastically asked why Kejriwal had not proposed referendum on issues of increasing salaries of MLAs and hiking budget for his publicity campaign.
"Unfortunately, the post of Lokayukta has been lying vacant in Delhi since November 2013. And unfortunately for the past five months, there is a government of that party which would talk about Janlokpal. Now they (Lokayukta and Lokpal) are nowhere in sight. Two sessions of assembly passed, but there is no trace of the Act. Last time, they (AAP) ran away in 49 days, saying they were not allowed to enact Janlokpal. Now 150 days have passed, where is the Lokpal? Old Lokayukta too is not appointed yet," Ajay Maken told reporters.
"Kejriwal is talking about increasing salaries of his MLAs. Did he call for a referendum in that case? Did Kejriwal seek a referendum for increasing the budget for his publicity campaign from Rs 24 crore to Rs 526 crore? Did he seek referendum before recruiting AAP men on government posts? He wants a referendum to pick up fights," Maken said.

By Premji