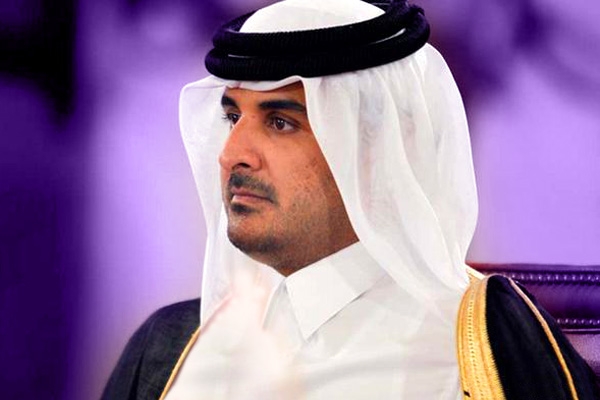 (Image source from: Sheikh Tamim interested in Modi's 'Made in India' initiative})
Six agreements were signed to increase commercial and economic exchanges between India and Qatar. Agreements were inked in New Delhi in presence of Emir of Qatar, Sheikh Tamim Bin Hamad Al-Thani and Prime Minister Narendra Modi. Expressing interest in Modi's 'Made in India' initiative, the 34-year-old Sandhurst-trained Emir, said, "I know that the new government is taking a number of initiatives, especially in business and investment, which is very interesting and encouraging from our point of view. We trust the Indian economy. So we will invest in India." Qatar is the largest source of India's LNG imports at 86%. Bilateral trade stands at $16 billion. Qatar supplies an overwhelming share of India's natural gas needs, but Sheikh Tamim is keen to move the relationship beyond just energy.
He said he wanted to start a security conversation with India. Qatar is playing a pivotal role in international affairs as it presides over reconciliation talks between Afghanistan and Pakistan-supported Taliban.
The emir was accorded with a ceremonial reception in the forecourt of Rashtrapati Bhavan. External Affairs Minister Sushma Swaraj called on him, after which he held talks with Modi. Moreover than the bilateral ties, the discussion also focused on the latest developments in the Middle East region.
The six agreements signed by both countries are:
1.    Agreement on Transfer of Sentenced Persons
2.    Cooperation in the field of Information and Communication Technology
3.    MoU between Ministry of Earth sciences and Qatar Meteorological Department for Scientific and Technical cooperation
4.    MoU between Diplomatic Institute of MOFA, Qatar and Foreign Service Institute, MEA
5.    Co-operation in the field of Radio and Television
6.    Agreement for Mutual Cooperation and Exchange of News

By Premji