(Image source from: AAP targetting big guns of politics with it's Lok Sabha nominations})
As large umber of supporters throng the Aam Aadmi Party office in Delhi, it's obvious that the dramatic departure of Arvind Kejriwal has only stepped-up peoples support who are deeming the young political outfit as a martyr of the corrupt Indian political system.
"The BJP and the Congress together conspired against AAP to make sure it cannot continue in the government," said one supporter, echoing the wide-spread sentiment.
The popularity of Kejriwal is so high that he can even outdo Modi, if the Gujarat CM decides to contest outside Gujarat. But AAP is not bothered about that. Rather, it's eyeing bigger battles for now, as apparent from the list of its candidates for Lok Sabha elections 2014 released on Sunday.
The 20 AAP candidates nominated for this year's electoral fight will take on the heavyweights of national politics from the Congress and BJP. Needless to say, Arvind Kejriwal has picked his key players with great thought and care.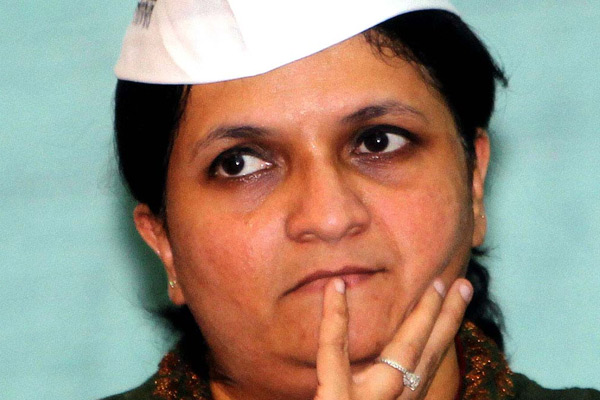 Anjali Damania, who has been pitted against BJP's Nitin Gadkari, had in the past launched a mini-attack on the former BJP president when she accused him of financial corruption relating to his Purti Group.
Yogendra Yadav will contest from Gurgaon against NCR against  the sitting MP of Gurgaon, ex-Congressman Rao Inderjit Singh who recently joined BJP.
Meera Sanyal, a corporate icon, will contest from the high profile South Mumbai constituency against Congress MP Milind Deora. Though Deora represents the younger crop of politicians in India and is extremely popular among his urban voters, the anti-incumbency sentiment might help Sanyal carry the day.
Kumar Vishwas will contest from Amethi against the sitting MP Rahul Gandhi.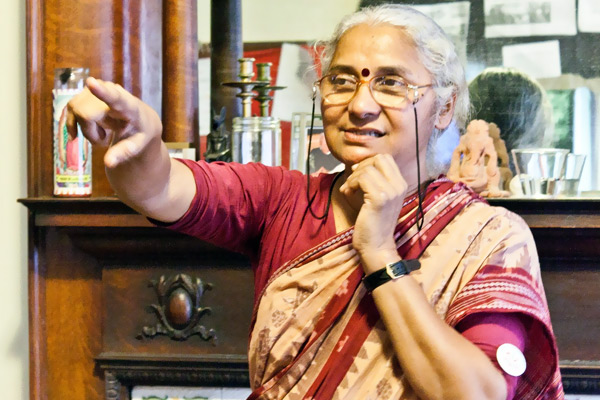 Activist and environmentalist Medha Patkar has been fielded from the Mumbai North East constituency against NCP's Sanjay Dina Patil.
Former journalist Ashutosh will contest against Union Minister Kapil Sibal from Chandni Chowk, Delhi. If you consider the vote share in the last Assembly election in Delhi,the Aam Aadmi Party won by huge lead over both Congress and BJP here.
Lawyer HS Phoolka will fight the elections from Ludhiana against Union minister of Information and Broadcasting Manish Tewari. "Especially after Rahul Gandhi's recent remarks on the Sikh riots it should help someone like HS Phoolka to get a large number of Sikh votes and specially against a Congress MP," says an AAP insider.
It's quite clear that The AAP is keen on taking on the big guns the upcoming LS elections, by not only grabbing the top seats, but also inflicting serious political embarrassment. T
However, if one might notice, AAP list that names candidates from Northern states, misses out on key names like Sanjay Singh, Prashant Bhushan, and most importantly, AAP supremo Arvind Kejriwal.
AW: Suchorita Choudhury