Kingfisher Airlines employees threaten to disrupt IPL, demand Vijay Mallya's prosecution...
March 21, 2013 09:02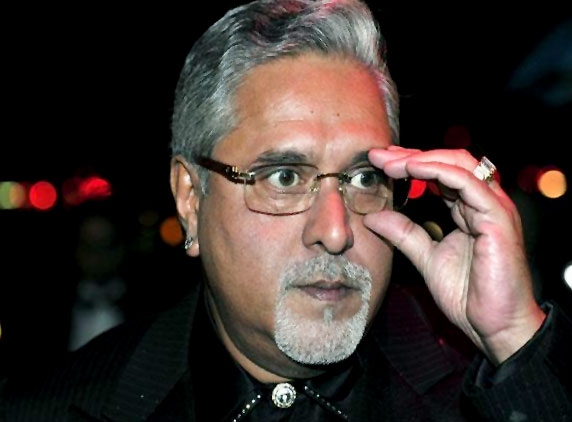 Intense frustration over not getting salary for last 10 months, Kingfisher Airlines employees on Wednesday asked the government to conduct criminal proceedings in court against promoter Vijay Mallya while they threatened to break apart IPL matches.
According to Santosh Gautam, President of Kingfisher Airlines Maintenance Association, if Gopal Kanda, promoter of MDLR airlines, can be prosecuted for suicide of an employee why can't the government obtain legal process against Vijay Mallya for suicide of the family member of his employees while they also threatened to break apart IPL matches of the Royal Challenger Bangalore (RCB), the team which is owned by Mallya.
S C Mishra who is  another employee said that last time, when Formula 1 race was being organised here, afraid of their protests, KFA management paid their salary of one month and assured to pay the dues in instalments but they have failed to keep their promises. Now, this time, they will protest outside the venue wherever RCB team plays their matches.
The protesting employees have urged RCB players to boycott Mallya's team while they have also asked the Board of Control for Cricket in India (BCCI) not to allow RCB to participate in the upcoming Indian Premier League (IPL).
Rephrase labour laws...
Moreover, the employees were known to have asked the government to rephrase labour laws while making non-payment of salaries a criminal offence and said that the Supreme Court should take suo motu cognizance of their matter in specific and in general for overall reforms required for the benefit of working class.
As a matter of fact, while seeking an early act of intervening on the issue, the employees have written letters to the President, the Prime Minister, the Chief Justice of India, UPA Chairperson Sonia Gandhi, Civil Aviation Minister Ajit Singh, the Directorate General of Civil Aviation Arun Mishra.
Mournful reactions from the Kingfisher employees...
The Kingfisher employees while questioning on Mallya's intention to run the airlines, while they reacted enough is enough and that they expect a clear reply from him whether he wants to run the airlines or wants to shut it down and if at all his intention is to close it, then please pay their dues.
They stressed on the fact that their patience now has crossed it's limit and they would go to any extent to get justice. The speaker did not want to reveal his name.
The Vijay Mallya-owned cash-needy airline is firmed on the ground since October last year following disturbance by employees over non-payment of salaries and occurring break apart in its flight schedules.
Absolute shockingly, the Air Operator's Permit, or the flying licence, of the airline expired on December 31, 2012 and the civil aviation regulator DGCA had refused to renew it, saying they would have to first clear the dues of their employees and other stakeholders.
Kingfisher Airlines is in debt of a loan of over Rs7,000 crore to the association of 17 banks, led by the State Bank of India, which had on Monday said that it was taking all steps to recover the loan provided to the firmed carrier while SBI Chairman Pratip Chaudhuri had said, that they  are burning brightly with intense heat all guns while taking required steps to retrieve  Kingfisher loans while also, Finance Minister P Chidambaram had stated the banks to take firm actions to regain their loans stressing on the fact that the country cannot permit to have opulent promoters and unhealthy companies.
Justice is still awaited!
(AW:Samrat Biswas)