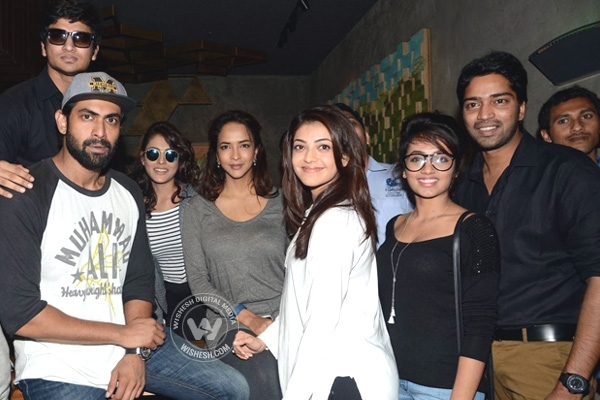 (Image source from: Tollywood Young Actors Support Chennai})
With all the leading actors of Tollywood donating their worth for the Chennai flood victims, the young and upcoming actors have now come up to donate their part and also make the people donate something from their pockets. The young actors joined hands and arranged a fund raiser on Sunday in famous malls like Inorbit Mall and Forum Mall, Hydearabad. The event witnessed huge crowds and many people rushed towards these malls to have a glimpse of their favourite actors.
Rana Daggubati, Allari Naresh, Manchu Lakshmi, Kajal Agarwal, Nikhil, Madhu Shalini, Nanditha and other actors made their way to impress the audience and bring awareness in raising funds. Before this actors like Allu Arjun, Manchu Manoj, Sushanth, Navdeep, Allu Sirish, Nani arranged a press meet pleading people to donate their part for the Chennai flood victims.
Tollywood has been quite supportive for the neighbouring state which is currently surviving in drastic conditions because of the unusual rains that drowned Chennai and its neighbouring districts of Tamil Nadu. The government is trying hard to bring things back to the normal.