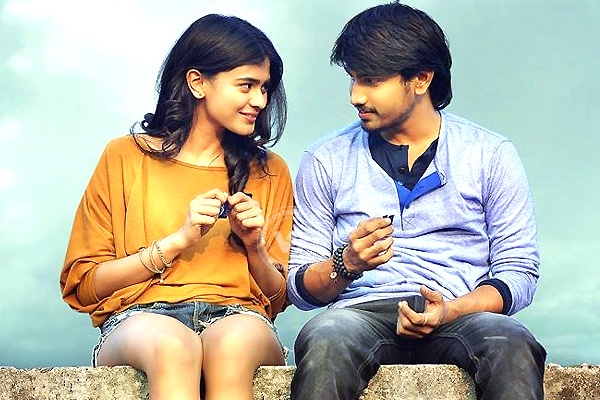 (Image source from: Kumari 21F USA Schedules})
This movie will break box office records. Financial times and Time of India have claimed this has caused a stir and one of the most anticipated movies in Tollywood. The review on YouTube are crazy good. There are so many people going to see this. It says the story is most relating to our generation and most people in America are of our youngster age so everyone is going to see it I think Sukumar will have another 1 million dollar weekend in USA also the music reviews are great!
'Kumari 21F' movie got the Censor Board clearance and movie drives have been shipped to USA!!
Creative Cinemas, New York is making a debut in overseas cinema distribution market with Sukumar's "Kumari 21F" Movie. The sensational trio of Sukumar, rockstar Devi Sri Prasad, ace cinematographer R. Rathnavelu, who made epic filmstogather in the past, are once again coming togather to entrall the audience with " Kumari 21F".
Creative Writer, Director, Sukumar is making his foray into production with "Kumari 21F". None other than Sukumar himself pens the story & screenplay for "Kumari 21F".
Current tollywood sensation, Raj Tarun of "UyyalaJampala" and "Cinema ChoopistaMava" fame, Hebah Patel of "Ala Ela" fame, starrer "Kumari 21F" is a brand new love story which will connect with the current generation in every sense. Raj Tarun is all set to complete hattrick of hits with "Kumari 21F". Hebah Patel plays the title role Kumari and is going to mesmerize you with her beauty and performance.
DeviSri Prasad's Audio is a runaway hit already.
The premiers are Scheduled for 19th of November 8PM at all locations have been confirmed in USA. The movie length is said to be 2Hrs 10Mins.
Ticket price $12/ $8