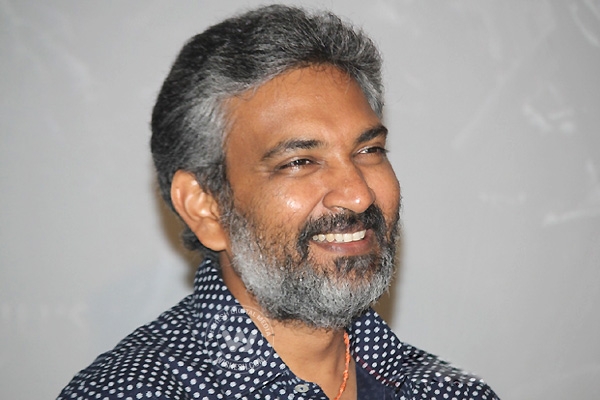 (Image source from: Rajamouli Lauds Rudramadevi})
Top director SS Rajamouli scored an unbeatable hit with Baahubali this year which proved the pride of Tollywood. The whole world got amazed with the content of the movie and Baahubali ended as one of the highest grosser of Indian cinema. After the release of Baahubali, the craze of periodic dramas has been increasing and Gunasekhar is now coming up with his latest movie titled Rudramadevi which is about the life story of Rani Rudramadevi. Anushka played the lead role in the movie and Allu Arjun, Rana Daggubati played the other prominent roles in the film.
The expectations are huge on the movie and the movie has been made on a huge budget of Rs 70 crores. Rudramadevi marks the first periodic stereoscopic 3D film made in the history of Indian cinema. Rajamouli is quite excited about the release of the movie and he posted "Latest Trailer from Rudhramadevi is quite impressive. Sweety looks regal. What screen presence. The inside news is that 3D quality is Fantastic. Even though I want to watch in 2D everyone in family forced me to watch it in 3D. Guess I have to watch it twice". Rudramadevi will hit the screens on October 9th all over.