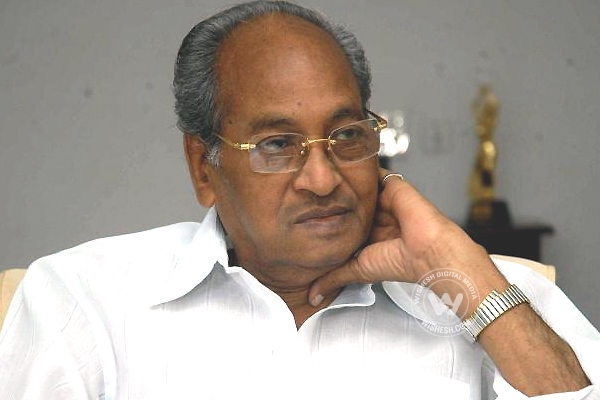 (Image source from: Edida Nageswara Rao Is No More})
Senior filmmaker and actor Edida Nageswara Rao has passed away yesterday at the age of 81. He has been ill from sometime and he was admitted in a private hospital in Hyderabad a week ago. His health has been stable and it was yesterday suddenly he suffered much and breathed his last. Edida Nageswara Rao was one of the greatest producers during his time and he produced many classics like Aapadbhaandavudu, Swarnakamalam, Swayamkrushi, Swati Muthyam, Sitara, Sagara Sangamam, Seethakoka Chiluka, Shankarabharanam and Siri Siri Muvva.
All his films ended as blockbusters and received critical acclaim which bagged number of awards. Edida Nageswara Rao was born on April 24th, 1934 in East Godavari District and he worked as a theatre artist and then as an actor before he turned producer. Edida Nageswara Rao worked as the Secretary for Producer's Council, Chairman for the committee of Nandi Awards and as a member of National Film Awards. The whole Tollywood has been left in silence with the sudden demise of Edida Nageswara Rao and his final rites will be performed today in Hyderabad. His son Edida Sriram is a famous actor and he is a member of Film Chamber Working Committee.