Macherla Niyojakavargam Movie Review, Rating, Story, Cast and Crew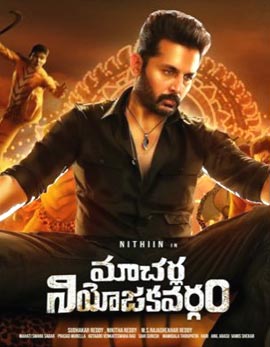 Rating:

Director:

M. S. Rajashekhar Reddy (S. R. Shekhar)

Cast:

Nithiin, Krithi Shetty, Catherine Tresa

Banner:

Sreshth Movies, Aditya Music

Producer:

Sudhakar Reddy, Nikitha Reddy

Music:

Mahathi Swara Sagar

Release Dt :

Aug, 12 2022
Story
Macherla Niyojakavargam is the story of a honest IAS Officer Siddharth Reddy aka Siddhu (Nithiin) who takes on Rajappa (Samuthirakani) who takes a strong hold of Macherla. He is the man who is against elections and he is elected unanimously for years. Siddhu takes up the challenge of status quo and conducts elections heading  for a clash with Rajappa. The rest of Macherla Niyojakavargam is all about what happens next and is about Swathi (Krithi Shetty) who is a regular girl and her connection with the story makes the twist. Watch Macherla Niyojakavargam to know about what happens in this battle.
Analysis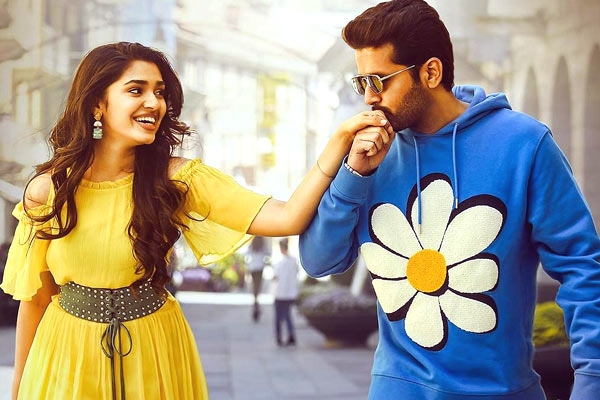 The first half of Macherla Niyojakavargam offers nothing much except some forced entertainment. Except some of the entertaining episodes of Vennela Kishore, nothing works in the first half. The action episodes are faked and they are not natural. Nithiin tried hard to fit in the role of a honest IAS officer. All the episodes seem like that they have been taken from several Telugu films. The interval block too is quite predictable and the first half of Macherla Niyojakavargam makes no impact. It is strictly a below average show with some pale and predictable content.
The second half of Macherla Niyojakavargam happens on the same theme and it makes no impact. The action episodes are so loud and the entertainment is cringey. Several top actors like Samuthirakani and Vennela Kishore could not save the film. All the songs except the Reddy song are below average. The pre-climax and the climax portions will leave the audience irritated. The entire second half is a huge letdown and the film will end up as a disaster.
Performance
Nithiin lives up to the expectations in a role that will appeal to no one. He tried his best to fit in the role of an IAS officer. He looks matured in his looks and full marks for his performance. Krithi Shetty is a treat to watch but her role is limited and she looks glamorous in the songs. Samuthirakani is one of the finest performers and he delivers his best for the film. Catherine is good in her role. Vennela Kishore has been decent in his role an all the actors played their best in their poorly written characters.
Macherla Niyojakavargam has a predictable and poor plot that reminds us of the films that are made in early 200s. Taking the old template, the screenplay and the narration makes the film too predictable and pale. The director fails badly in all the available ways. The music is one more letdown and the background score is decent. The editing work is decent enough and the production values are grand enough. The technical stuff is good but the story, screenplay and the direction makes the film a huge let down.
Final Word
Nithiin and his team delivers one more flop with Macherla Niyojakavargam. You can ignore it.
Stills from this movie
Videos & Trailers