90ML Movie Review, Rating, Story, Cast and Crew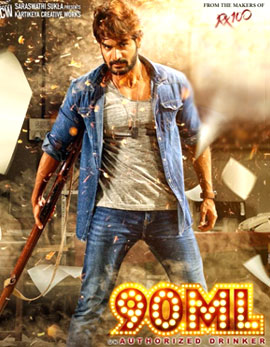 Rating:

Director:

Sekhar Reddy Yerra

Cast:

Kartikeya, Neha Solanki

Banner:

Kartikeya Creative works

Producer:

Ashok Reddy Gummakonda

Music:

Anup Rubens

Release Dt :

Dec, 06 2019
Story
90 ML is the story of a youngster Devadas (Karthikeya) who suffers from alcoholic syndrome. Doctors clarify that he should be given 90 ML three times a day to survive. Devadas falls in love with Suvasana (Neha Solanki) and when things are going fine, John Wick (Ravi Kishan) enters into their lives. Savasana and her family hate alcohol and the rest of 90 ML is all about the problems Devadas faces to win his love and overcome all the hurdles. Watch 90 ML to know about the core story and what happens next.
Analysis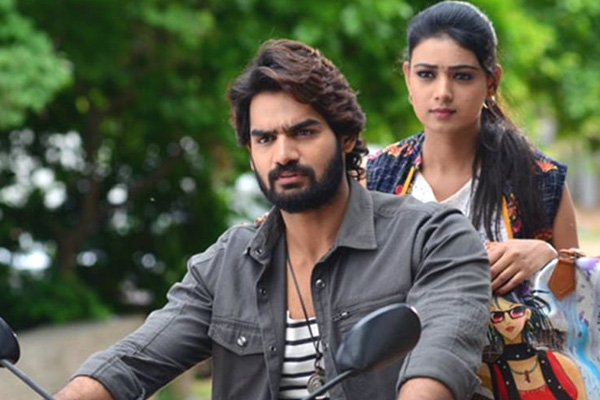 Karthikeya excelled in dances and performance right from his first film. 90 ML is banked completely on his performance. The first half looks decent and passable because of the entertainment and performances alone as the narration lacks freshness. The songs turn barriers and they fail to live up the expectations. The interval episodes have been decent and the first half of 90 ML is passable.
The second half of 90 ML falls flat because of the narration. Too much unwanted entertainment takes the lead and the major plot has been left behind. Too many songs turn as barriers and the audience will be left puzzled about the film. The second half offers nothing new and interesting. Karthikeya shines well in his role and he is a treat to watch. On the whole, the second half of 90 ML is a huge misfire and it makes the film fall flat.
Performance
90 ML is the best work of Karthikeya till date. He improves by miles and excels well with his dance moves and performance. He is a treat to watch during the emotional episodes. Neha Solanki does her job well and she looks apt. Rao Ramesh and Pragathi get good roles to perform and as usual, they excel in their assignments. Ravi Kishan, Baahubali Prabhakar, Adurs Raghu and Roll Rida have comic roles and they were perfect. All the other actors have been good.
90 ML has an interesting plot that can be churned into an impressive commercial entertainer. The screenplay and dialogues are below average. The narration lacks freshness which makes the film fall short. The music and background score makes no difference. The cinematography work looks good and the production values have been grand enough. The editing should have been better. Debutant Sekhar Reddy fails to come out with an impressive film.
Final Word
90 ML is one more disappointment from Karthikeya. Though he shines in his role, the rest of the film falls short of the expectations.
Stills from this movie
Videos & Trailers