Fashion Designer s/o Ladies Tailor Movie Review, Rating, Story, Cast and Crew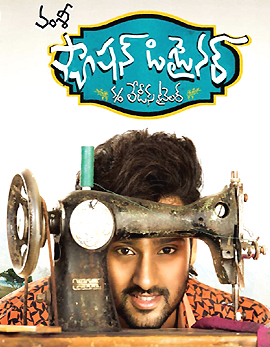 Rating:

Director:

Vamsy

Cast:

Sumanth Ashwin, Anisha Ambrose, Manali Rathode, Manasa Himavarsha

Banner:

Madhura Entertainment

Producer:

Madhura Sreedhar Reddy

Music:

Mani Sharma

Release Dt :

Jun, 02 2017
Story
Fashion Designer S/O Ladies Tailor is the sequel for the critically acclaimed Vamsi's film Ladies Tailor. The film starts explaining the characters of Gopalam (Sumanth Ashwin) who is the son of Ladies Tailor and his friend (S/O Battala Sathi). It is from a palmist, Gopalam comes to know that he has a Manmadha Rekha after which he falls behind several girls. An unexpected incident changes Gopalam's fate and the rest of the film is all about how he realizes about life finding his love. Watch Fashion Designer S/O Ladies Tailor to know about the rest of the story on screen.
Analysis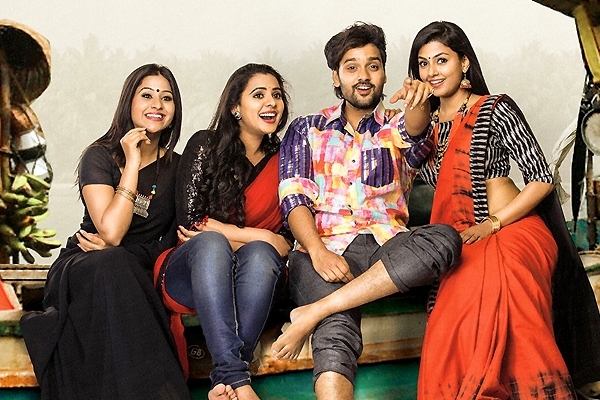 Starting from the first frame, Fashion Designer S/O Ladies Tailor is terrible and tests the patience of the audience. The first half of the film has nothing new to reveal and the outdated direction kills the complete film. It is Manisharma's music and some fresh visuals across the Godavari banks that turn a relief for the audience. With an expected interval episode, the first half of Fashion Designer S/O Ladies Tailor is hard to digest and accept in all the available ways.
After a terrible first half, Fashion Designer S/O Ladies Tailor continues to be disastrous throughout the second half. Gopalam flirting ladies in the village is the worst thing that happens to anyone. The songs look ok and Gopalam changes during the pre-climax episodes. The climax looks hurried and Fashion Designer S/O Ladies Tailor tests the patience of audience for two complete hours.
Performance
Sumanth Ashwin is sure the worst choice of the role of Gopalam. He tries hard to present himself in the accent of Godavari slang which is the major misfire. Though he managed to be decent in the songs, this alone could not save the film. All the actresses have been wasted as none of them had a prominent role in the film. Some of the supporting actors delivered out their best for the film.
Fashion Designer S/O Ladies Tailor has nothing interesting with the plot. The screenplay and the dialogues looks slammed which kill the film completely. Manisharma's music and the background score is the only saviour of the movie. The cinematography has been decent and the production values looked decent. Vamsi fails completely in recreating the magic of Ladies Tailor.
Final Word
Veteran director Vamsi fails badly in turning Fashion Designer S/O Ladies Tailor into an impressive entertainer. A film that can be given a skip.
Stills from this movie
Videos & Trailers