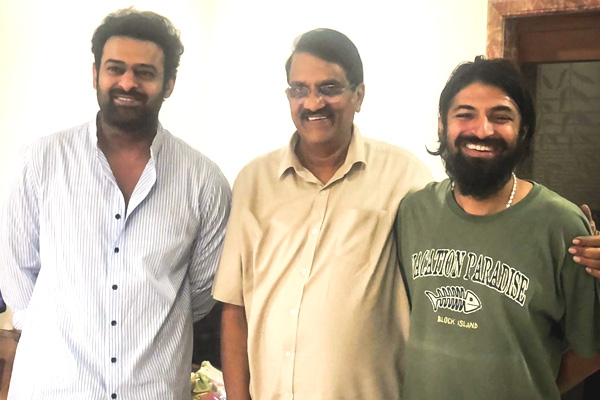 (Image source from: Twitter.com/PrabhasRaju)
Yesterday was a surprise for Telugu cinema after a big announcement about the 21st film of Prabhas came out. The film will be directed by Mahanati fame Nag Ashwin and the film will start rolling from December 2020. Prabhas in this meanwhile will complete the shoot for his next film in the direction of Radha Krishna Kumar. There are several rumors about the budget and the genre of Nag Ashwin's film. The makers as of now decided not to reveal the things.
Nag Ashwin even hinted the film will have an international release along with Indian languages. The update we hear is that the film is planned on a budget of Rs 200 crores. The film is a periodic drama and Prabhas will be presented in a new light. Nag Ashwin will complete the script work initially after which he would focus on the pre-production work. Ashwini Dutt is the producer and the film releases next year.