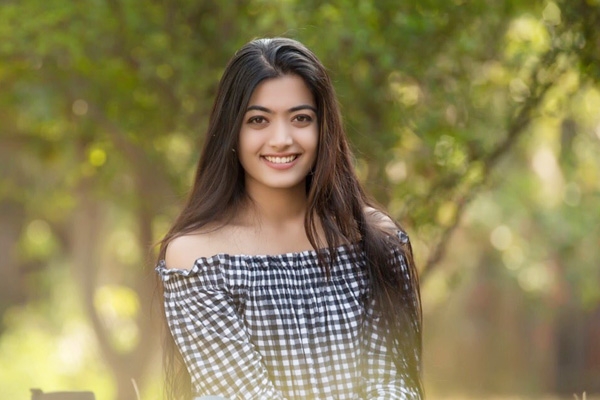 (Image source from: galatta.com)
Things are not working too well for Indian actress Rashmika Mandanna after she supposedly broke off her engagement with Kannada actor Rakshit Shetty earlier this week.
The couple was a favorite with admirers and Rashmika has been facing the burden of their inappropriate anger ever since.
Rakshit's self-proclaimed fans came out in "support" of the actor and began criticizing Rashmika cruelly for calling it quits with Rakshit, holding her exclusively accountable for the split.
Netizens questioned her purpose of being with Rakshit in the first place and asked if it was all a circus. Numerous even commented on her recent fame in the Telugu industry and jumped to their individual assumptions.
As the trolling sustained unabated, Rashmika's mother Suman Mandanna issued a declaration in defense of her daughter and said that the decision was taken jointly because of compatibility issues.
Rakshit Shetty likewise broke his peace on the matter, requesting his fans to stop trolling Rashmika. He posted an earnest note on his Twitter handle, saying that Rashmika alone was not answerable for the break-up and that both actors were now focused on improving their respective careers.
However, Rashmika on Monday, posted a note on Twitter, making it clear that every coin has two sides, and so does every story. The actor said that she does not blame the fans as "that's what you'd believe" and added that she wasn't interested in explaining or justifying her part to anyone.
"Sorry I've been silent for so long, but I've been watching a lot of stories, articles, comments, and trolls about me, it has been disturbing me on how I was being portrayed and everything blew out of proportion and yes I definitely don't blame you guys for it, because that's what you'd believe and I am not here to justify anything or anyone," Rashmika wrote in her tweet.
With all due respect!!pic.twitter.com/hgn6t6o78j

— Rashmika Mandanna (@iamRashmika) September 17, 2018
The actor further wrote that she will continue to do Kannada films and that she will give her best shot, be it any language or any industry. She asked that she is allowed to work in peace and that no actor in the industry should go through anything like this.
Even before Telugu flick Geetha Govindam had hit the screens, Rashmika was targeted by Rakshit's admirers for romancing Vijay Deverakonda in a movie poster that she had shared on Twitter. They questioned her "morals" for romancing another man in a film when she was already engaged to Rakshit in real life.
Responding to the trolls, Rashmika had written, "Male actors romance other heroines even after getting married, but people have no problem with that just because they're men! It's like if a woman romances a guy onscreen after marriage, she loses her respect. It's disgusting that people think this way."
Rashmika Mandanna shared screen space with Rakshit Shetty in Kirik Party, which happened to be her debut film in the industry.
-Sowmya