(Image source from: How to make your marriage work?})
There is no secret to a successful marriage. It's your effort that always make the big difference always. Hence, it's important to be aware of things that can topple your efforts and relationship. Below listed are five successful ways to sail a marriage to success. Pay heed.
Tickle his funny bone and yours. After all there is no better to connect with your partner than share a smile, or better, a laugh. Guffaw at silly things. Sometimes laughing off your anger and differences can contribute in a big way in cementing your bond.
Be forgiving of each others' wrongs and failures. You are no perfect, and  so is your partner. Be more sympathetic, tolerant and patience to your mate and the rewards will be greater than you expected.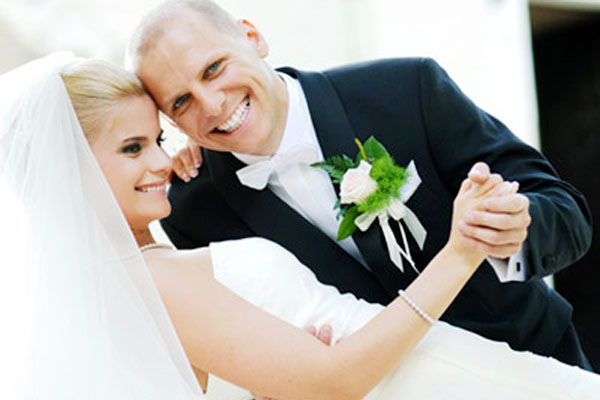 Understand that marriage, like every other relationship, is not perfect and is bound to have its ups and downs. Sometimes you are going to miss spontaneity in your relationship. But know that marriage is not always rosy and romantic. It can be downright difficult at times. Romantic love is good, but it's not enough to sustain a marriage. As Mother Teresa said, "it's not real love until it hurts." "True love" is about rising above your own needs to make way for others.
No matter what comes, marriage should be your foremost priority. Make time for your spouse, no matter hoe tiring a day you might have had. A strong marriage rests on communication, sharing and love. So do that!
Always be cheerful when your spouse comes home after a long day. Instead of trying to dump your emotional baggage on him,  give him a hug and to ask, "How was your day?" This helps to set the tone for the entire evening and for the rest of your marriage.
AW: Suchorita Dutta