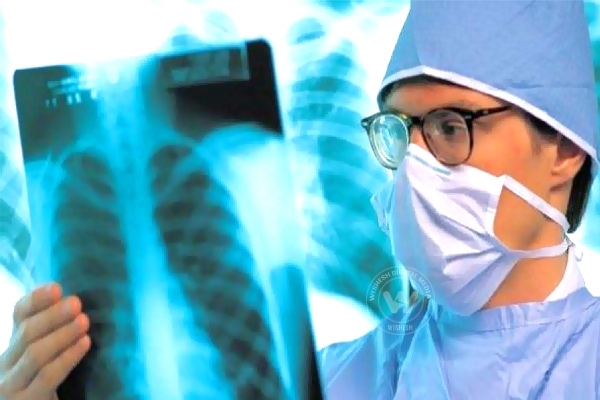 (Image source from: })
The FDA has approved 'breakthrough' drug Keytruda (pembrolizumab) to fight lung cancer. Keytruda was tested on nearly non-small cell lung cancer patients in a largest study published till date using immunotherapy for lung cancer treatment.
The FDA has granted the "breakthrough therapy" status in October 2014 for the lung cancer drug, Keytruda, as significant long-lasting responses were observed in patients involved in the study. The "breakthrough therapy" status grants the drug fast-tracked for approval.
Study principal investigator and Los Angeles' Jonsson Comprehensive Cancer Center, University of California, researcher, Dr. Edward Garon said, "The approval of this drug and a test to identify patients most likely to benefit has the potential to transform the way that lung cancer is treated."
"The quality and duration of disease response that was seen in the trial had previously been extremely rare in lung cancer. For people battling this deadly disease, this approach provides real hope of long-lasting responses while avoiding the toxicities of typical chemotherapy," Garon added.
Keytruda showed greater response rate and more duration of response in the three-year clinical trial compared to other traditional lung cancer drugs. The overall response rate was 19%, while the average duration of response was more than one year, which is remarkable.
Keytruda - lung cancer drug mechanism
Keytruda is an anti-body targeting protein PD-1 expressed by immune cells. PD-1 acts as an immune checkpoint when it binds to PD-L1, another protein. There by T cells of the immune system dampens, otherwise they could attack cancer cells. Thus, by blocking the PD-1 and PD-L1 interaction, Keytruda enables the immune system of the patient to attack the cancer.
-Sumana