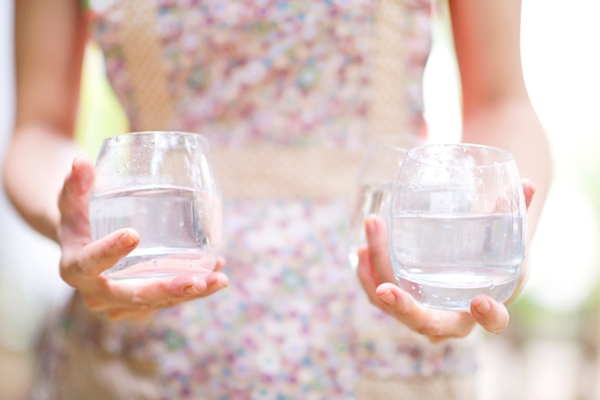 All kinds of fluids and drinks help in hydrating your body to some extent. Try to prepare few flavored drinks at home so that they are not just healthy and low on calories, but have enough flavor tempting you to sip them all through the day. Here are simple ways to add flavor to pure water that is tasteless, yet the best hydrant.
Flavored water
Infuse fresh herbs and fruit pieces with water to obtain flavored water. It helps you to refresh and revitalize your dehydrated body during hot summer.
Iced tea
Sip herbal iced teas made of pre-flavored water. Herbs like mint, cardamom, verbena, chamomilem, jasmine can make your drink refreshing and aromatic.
Fresh juices
To take in enormous nutritional benefits, go for fresh fruit and vegetable juices. Ensure to pick fruits with minimal calorific value.
Caffeinated drinks
If you love to sip beverages like tea and coffee regularly, there is high risk of increase in toxin content in the body. To eliminate these toxins, ensure to take in loads of water.
How to prepare?
Use filtered pure water.
Select herbs complimenting with your fruits.
Use best quality ripe fruits to maximum sweetness.
Take pitcher to mash fruits and herbs with a wooden spoon.
Top with water.
Allow it to stand for few hours and then serve.
- Sumana