WhatsApp has launched its first ever brand campaign in India called 'It's Between You'
July 04, 2020 19:33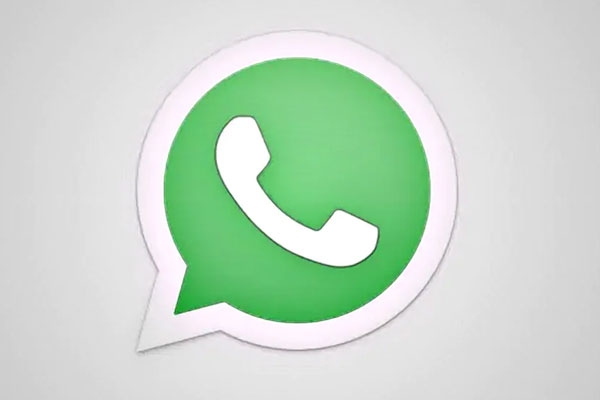 (Image source from: gadgets360cdn.com)
WhatsApp has launched its first brand campaign in India in collaboration with Bollywood director GauriShinde and BBDO India to create two 60-second ads that highlight how its features like texts, video calls or even a voice message (which is end-to-end encrypted) help replicate in-person conversations.
On 4th July 2020, SaturdayWhatsApp launched 'It's Between You' brand campaign in the country showcasing stories about how Indians are using the Facebook-owned platform to communicate in a secure manner. This brand campaign narrates real stories about how Indian communicates daily via WhatsApp with closest friends and family.
This is the first ever brand campaign in India by the Facebook owned platform, WhatsApp.
WhatsApp has collaborated with the famous Bollywood director GauriShinde along with BBDO India to create two 60-second ads that highlight how its features like texts, video calls or even a voice message which are end-to-end encrypted help replicate in-person conversations. This campaign is to promote the end-to-end encryptions that WhatsApp offers which says that all the conversations happening on the platform are just between the two people. The 'It's Between You' campaign certainly gives a push and appreciations on WhatsApp's commitment to privacy.
Avinash Pant who's the Director of Marketing at Facebook India also mentioned that WhatsApp's end-to-end encryptions allows people to be truly themselves ad that WhatsApp promotes to the total commitment of the users privacy.
With over 400 million users, India is among the biggest markets for WhatsApp.
One of the ads features an elderly woman and her caregiver who are now separated from each other, while the second one is about two sisters who are on a WhatsApp call encouraging the sister to give her a haircut. . WhatsApp had run a similar campaign in Brazil earlier this year.
According to Avinash Pant, the campaign will run for 10 weeks across India. It will run on various numbers of regional and national channels including very many digital platforms as well.
Over the course of the campaign, the ads will run in English and as well as seven regional languages. These 7 languages include Hindi, Bengali, Assamese, Oriya, Gujarati, Marathi and Kannada.
The shooting of the film was done in the early days of lockdown and also very remotely from the comfort of their homes and the production happened remotely as well following utmost standards of safety and precaution.
Avinash Pant also mentioned that shooting remotely was a new challenge the team experienced as casting had to be done keeping in mind the actors and cinematographers are leaving together and the families helped as they became the stylists for the actors shooting the ads.
GauriShinde the director said that the whole experience of shooting this film had been rewarding for her. They had to bring the cast and crew who lived together and also were right for the part, and also this was the first time for her directing over a WhatsApp video call and involvement in the post production work without being actually present there, GauriShinde said the whole experience was completely rewarding.
From the Pre-production Meetings, presentations, casting to directing everything of this campaign were done on a WhatsApp video call because of the coronavirus lockdown.
In the past, WhatsApp has run radio and print campaigns across various Indian states, asking people to check the veracity of information received as a forward before they share it with others as part of its efforts to curb the spread of fake news on its platform.
By Deepika Agarwal