Good News to Prime Subscribers: Amazon rolls out "watch party", a co-viewing experience
July 01, 2020 10:01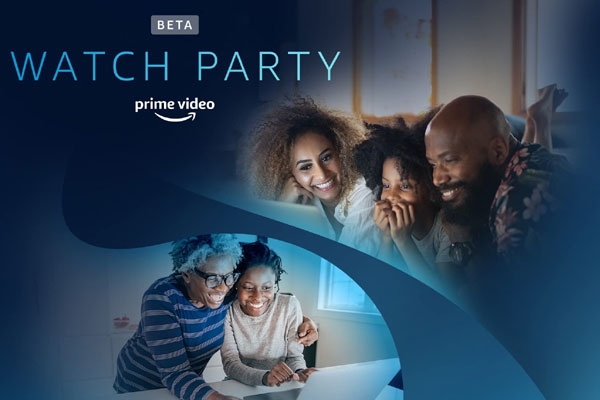 (Image source from: amazon.com)
Amazon Prime now allows users to watch together their favourite TV shows and movies with its "watch party" feature for its subscribers in the US.

Amazon Prime video is beginning to roll out a co-viewing feature for its US subscribers. This feature allows the subscribers to watch video content together with the playback authority to the host.

The host of the co-watching session will be able to start, pause and stop the watch party through the session whenever and as needed.

The changes made by the host will be synced to the participants accordingly.

As per the announcement from Amazon, the number of participants will be limited to 100 and each must mandatorily be a subscriber of Prime to avail this benefit. All the participants must be from the US.

Additionally, all the participants along with the host can interact with each other using a built-in chat option with texts and emojis.
                     (Image source from: pmcvariety.files.wordpress.com)

Moreover, the watch party feature is available for the desktop version of Prime and is supported across thousands of titles in the Prime video catalog.

The watch party feature supports third-party content as well as Amazon originals.

To utilize this feature, users will have to click on the "watch-party" icon on the top of movie or show they are about to watch. They will be then redirected to a link where they will be given an option to share it with friends. Recipients who will click on the shared link will be allowed to join the party.

Amazon is the latest streaming giant to launch this feature amid the coronavirus pandemic where it is witnessing more viewership.

The company has decided to implement this move after Netflix's Party went viral and people wanted this feature on streaming channels.

However, Amazon didn't speak on its future plans for its watch party. The company only said that it would launch watch party in other countries when they are ready for the customers.

By Gayatri Yellayi