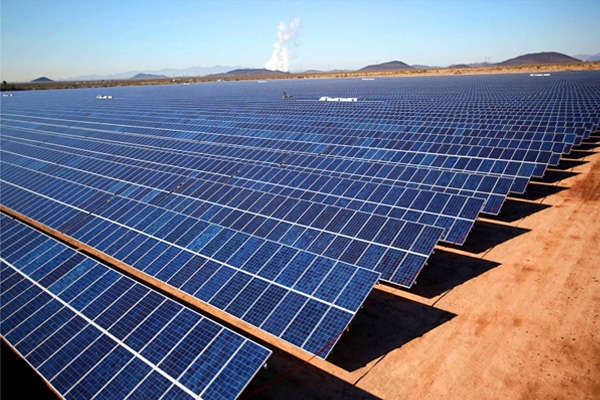 (Image source from: 10)
Adani Group has signed a joint venture agreement with the Rajasthan Government to set up a 10,000 MW solar park with a target of 10,000 mega watts (MW) of solar power by 2022, which will emerge as the largest such integrated facility in India. Adani Renewable Energy Park Rajasthan Ltd., will have a 50-50 equity partnership with the state government. The park is expected to attract investments of over Rs. 60,000 crore, which will include generation projects and a massive manufacturing unit for solar module, parts and equipment. Adani plans to generate 5,000 MW from this solar park. The proposed park will create huge, both direct and indirect employment opportunities.
"This project will be India's largest solar park and will also house manufacturing facilities to be set up under the country's ambitious 'Make In India' initiative. We have embarked upon a mission of becoming a world leader in renewable power generation technologies, with a special focus on solar. The development of Solar Park facility is our contribution towards realization of our Prime Minister's campaign and commitment towards clean and green energy in India," said Gautam Adani, the chairman of Adani Group.

By Premji