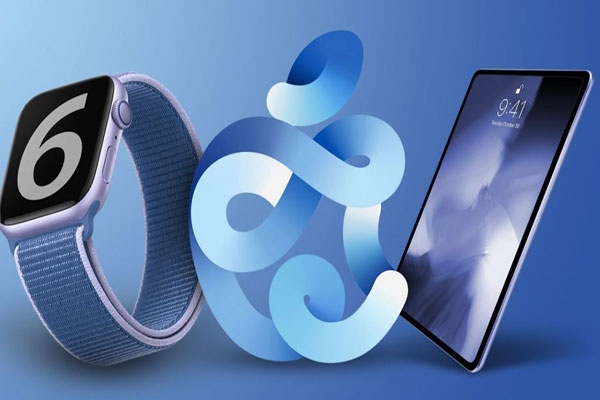 (Image source from: electrodealpro.com)
Apple also introduced Apple fitness+ that will deliver virtual workouts which will be available by the end of the year.
The holiday season is fast approaching in India and the US and how Apple will sell its new products in this shopping season will largely define how the company performs in the entire fiscal year.
Apple Inc, on Tuesday, announced a new Apple Watch 6 series that monitors your blood oxygen for $399 and launched another Apple watch with a low cost of $279 amid the imminent shopping season.
Here's everything about Apple Watch Series 6:
The tech giant also introduced a service called Apple One, which has a bundle of services like television, music, games and virtual fitness. The Apple One service will cost $15 per month for an individual plan and will cost $20 per month for a family plan.
Apple has announced that customers can pre-order both these watches starting Tuesday, September 15, and will be available on Friday.
Another service called Apple Fitness+ is also introduced at the virtual launch event which will be powered with its watches that will deliver virtual workouts to the users starting at $10 per month and $80 per year.
This service will be available by the end of the year.
At the 'Time Flies' event held virtually from California, Apple has introduced the most interesting iPad Air 4 which features a 10.9-inch edge-to-edge display, USB connectivity, A14 Bionic processor with 40 percent faster CPU, 30 percent faster graphics and 70 percent faster machine learning features.
The processor of this new iPad Air 4 processor is much more powerful than the one in iPad Pro.
What's more interesting is the fact that this iPad gets a new ARM processor-based chipset much before the new iPhones would get it.
It is the first time in 9 years that an Apple iPad got the chipset earlier than the iPhones.
Apple iPad Air 4 will cost around $599 in the US.
Apart from this, Apple has also launched the 8th generation iPad at the launch event. This comes with slimmer bezels and a bigger 10.2 inch display.
It is an entry-level iPad model and has up to 10 hours of battery life, thanks to the efficiency of the A12 Bionic chip.
The Apple iPad 8 is powered by iPad OS 14 and also supports the Apple pencil. This gadget will be available at a starting price of $329.
However, what's disappointing in the launch event is the missing iPhone 12 launch which everyone was eagerly waiting for.
It is expected that the iPhone 12 would be launched by the end of this year.
Apple Watch 6 series will also monitor your blood oxygen levels using the infrared light which will be a helpful feature amid COVID-19.
Apple's heart study found out that the Apple watch could accurately detect the most irregular type of heartbeat through atrial fibrillation.
By Gayatri Yellayi