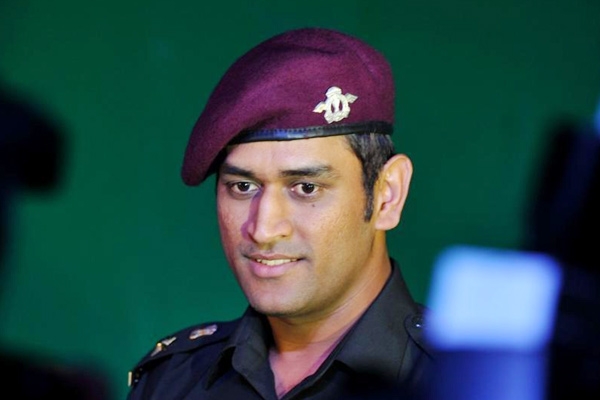 (Image source from: Hindustan Times)
Former Indian cricket team captain Mahendra Singh Dhoni is reportedly unfurling the Indian flag on the occasion of Indian Independence Day in Ladakh, the newly-created union territory.
Right now, Dhoni, an honorary lieutenant colonel in the Indian Army, is staying Khrew in the Pulwama district of Jammu & Kashmir, along with the 106 TA Battalion (Para) of the Army.
He is expected to travel to Ladakh with his peers on August 10, according to defense sources. However, the exact location where Dhoni is likely to host the national flag is still not disclosed by officials.
                       (Image source from: NewsBytes)
After a loss in Cricket World Cup 20118, the 38-year-old wicketkeeper-batsman has taken a two-month break from active cricket to serve his army unit in the Kashmir Valley.
As part of Independence Day celebrations in the state, the Union government has undertaken a program to unfurl the tri-color in each and every village of Jammu & Kashmir.
By Sowmya Sangam