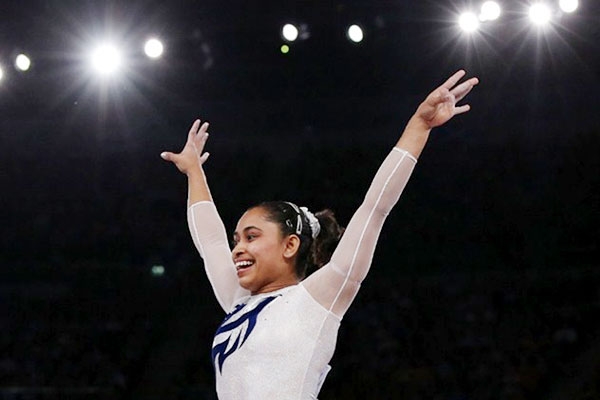 Creating the history, Indian gymnast Dipa Karmakar became the first Indian to qualify for the individual vault finals in her debut Olympic Games after finishing 8th in the qualifying round here.
She is the country's first woman gymnast to qualify for the Olympics. The Tripura-girl managed to perform her much-appreciated ' Produnova' vault cleanly to secure 14.850 points after two attempts.
She dropped to 8th eventually when Canadian Shallon Olsen's terrific effort of 14.950 rejigged the overall standings. But that was just about enough to secure her a place in the finals scheduled for August 14 as the top-8 made the cut for the medal round.
In her first attempt, she secured 7.000 on difficulty and 8.1 on execution. Her score for difficulty was a tad lower at 6.000 in the second attempt.
She landed low on her Produnova vault in the first attempt, while her second vault was a 'Tsuk double full twist' with step to the side.
Dipa, the first Indian woman gymnast to win a Commonwealth medal, stood a poor 47th in the all-round standings with a combined score of 51.665.
Also Read: Rio olympics kicked off showcasing history in tune with Samba
Nandini