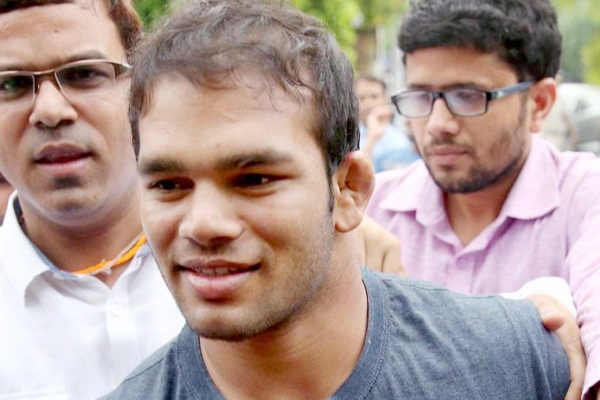 The National Anti-Doping Agency (Nada) panel has cleared wrestler Narsingh Yadav for any wrongdoing, paving his way for participation in the Rio Olympics.
Yadav convinced the panel that he was a victim of  "sabotage". His samples were taken on June 25 and July 5 had tested positive for a banned steroid. The NADA panel members are lawyers, former sportspersons and medicine experts.
Nada chief Navin Agarwal announced to a huge cheer from Narsingh's supporters and said that, "There is no fault or negligence on his part and he is a victim of sabotage by a competitor. The panel exonerates the athlete from charges of violating anti-doping rules."
The Times of India reported, the wrestler said that, "I hope this matter doesn't get suppressed. The real culprit should be brought to book."
"I am happy to come out of it. It has been a very tough time. I thank everyone for the support. I am happy that justice has prevailed," Narsingh said later. "I have been practising hard and will try to win a medal in Olympics to repay the love of people who supported me in these testing times."
Also Read: Rio-bound shot putter Inderjeet Singh fails dope test!
Nandini