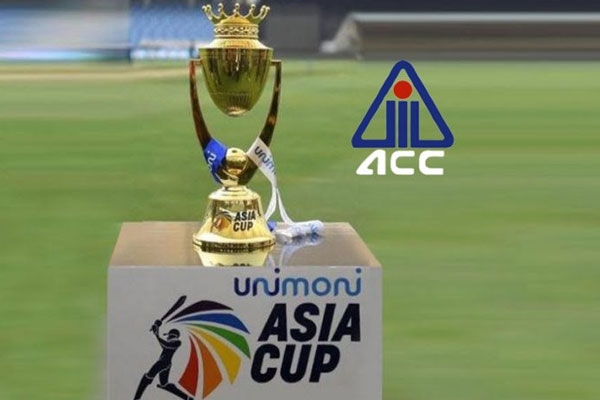 (Image source from: insidesport.co)
BCCI President Saurav Ganguly ahead of Asian Cricket meeting announced that this year's Asia cup tournament has been canceled due to COVID-19.
Asian cricket meeting is supposed to be held on July 9, where the decision of conducting Asia cup would be decided. Surprisingly, BCCI President Saurav Ganguly has announced his decision of canceling Asia cup in an instagram chat with Vikrant Gupta.
The tournament is scheduled to be held in September this year at the United Arab Emirates. Earlier, Pakistan was decided to host the tournament but after Indian players refused to travel to their neighbor country, the venue was shifted to United Arab Emirates (UAE).
However, BCCI had mentioned that it wouldn't have any problem if Pakistan hosted the tournament unless it was held at a neutral venue.
Crossing away the claims of BCCI President Saurav Ganguly, the media director of PCB has said that the decision to cancel the tournament would only be decided by the president of ACC.
The media director of Pakistan Cricket Board, Hasan Burney had refuted the claims of Ganguly saying the statements made by Saurav Ganguly hold no merit.
Even though Saurav Ganguly did not cite any explanation on cancelation of Asia Cup this year, the dubiousness on deciding the venue to host the tournament has made Saurav Ganguly to announce the news of cancelation.
However, the PCB and BCCI have always been on loggerheads regarding scheduling aspect of Asia Cup. This 15th edition of the Asia Cup tournament was scheduled to be held in May and then in September 2019 but due to tensions between India and Pakistan, BCCI had requested PCB to change the venue to UAE.
Moeover, in February this year, Ganguly had announced that Asia cup this year would be held at UAE but soon PCB had turned down his claims and on Wednesday Ganguly had announced the news of cancelation of the tournament. Some experts still believe that Asia cup has a chance to go ahead this year.
Some reports also say that ACC management has been considering conducting Asia Cup 2020 with adjustments in scheduled dates and venue.
By Gayatri Yellayi