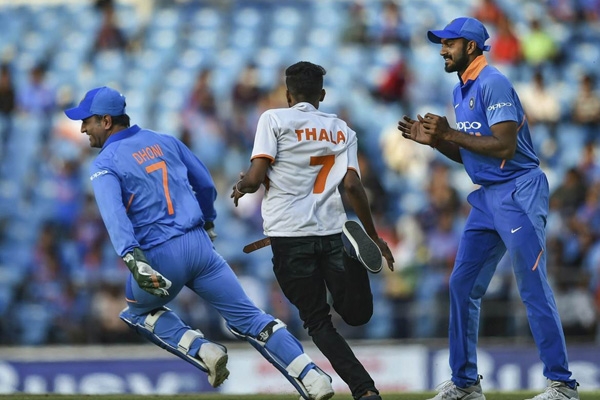 (Image source from: indianexpress.com)
Former Indian Captain MS Dhoni makes a fan chase after him when he breached the security the security and came on to the ground to meet. The incident happened before the second innings as Team India came on to field to bowl.

On seeing the fan Dhoni runs away from him before stopping and hugging him. The pitch invader donning jersey with name THALA on it and number Seven which is the same jersey number of MS Doni.

The Wicket-Keeper batsman had a bad outing with the bat as he got out on the first ball of his innings.
This is fan love with MSD@ChennaiIPL @BCCI @MrIanMalcolm @msdhoni @msdfansofficial @IamAngryFellow @AthiKaari pic.twitter.com/GyU0C0slpG

— Sudhakar kenny (@KennySudhakar) March 5, 2019

As Video surface on twitter fans loved the reaction of MS Dhoni

"That's how he reacts with his fan, Craziness overloaded. Captain Cool for a reason. No Attitude, No show off, No Head weight That's Thala for you…" one fan tweeted

Fan came inside the ground to meet Dhoni and Dhoni started running. Lucky Fan," another tweet.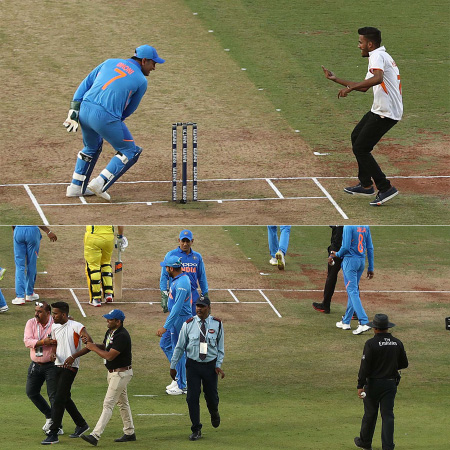 Image Source: Ibtimes.co.in

"Incredible scenes to start the second innings as MS Dhoni is chased around the ground by a pitch invader. All looked in good fun until the trespasser went up to Virat Kohli, who was not amused. Old mate has been escorted off the field" a fan tweeted.

Even last month in match against New Zealand when a fan came running with Indian Flag on to the field to touch his feet during the T20I series. MS was quick enough to ensure that the Indian flag, which the fan carried, didn't touch the ground. He took the flag from the fan while he got his blessings from the wicketkeeper-batsman.

-Sai Kumar