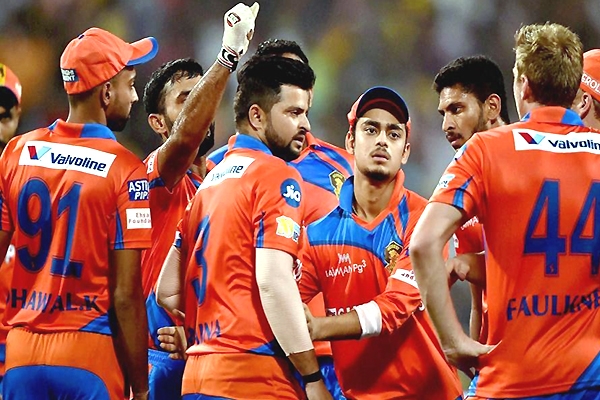 Gujarat Lions skipper Suresh Raina, desperately needed a big knock to stamp his class. It came at Eden Gardens with Kolkata Knight Riders being at the end. Raina single-handedly guided his side to a crucial win over the favorite with a knock of 84 off 46 balls. The four wicket triumph gave the beleaguered Lions a revival shot and lifted them above Pune at the bottom of the table.
Suresh Raina came to bat after Aaron Finch and Brendon McCullum gave a 42 run stand in just 3.3 overs. Raina took time adjusting to the conditions before exploding. He smashed both spinners and pacers.
Earlier, Sunil Narine once again gave Kolkata a flying start as he walked out with skipper Gautam Gambhir to open the innings after Gujarat won the toss and elected to field first. Narine, who scored 37 off 18 balls against Kings XI Punjab gave an improved performance, smashing nine boundaries and one six, scoring 42 off 17 balls.
Rattled by Narine's rage, Raina brought himself on and succeeded in tricking the Caribbean into miscuing a shot to Faulkner at mid-on.
However, there was no rest for the visiting side as Gambhir and Robin Uthappa continued in the same vein. Raina tried out seven bowlers in the first nine overs of the innings to stop the flow of runs, but the strategy failed as the Kolkata duo took the score to 100 in the 11th over.
Gujarat bowling was trembling and greatly regretting their decision to leave their most successful bowler, Tye. To add to their woes, their fielders often fumbled and gave away extra runs, including over-throws.
After Gambhir's dismissal Uthapa powered on, as he went on to score 72 off 48 balls and completed his second half-century of the season.
Manish Pandey, who was the hero of Kolkata's win over Delhi, failed to raise the tempo. His 24 off 21 balls meant the home fell well short of the 200 mark.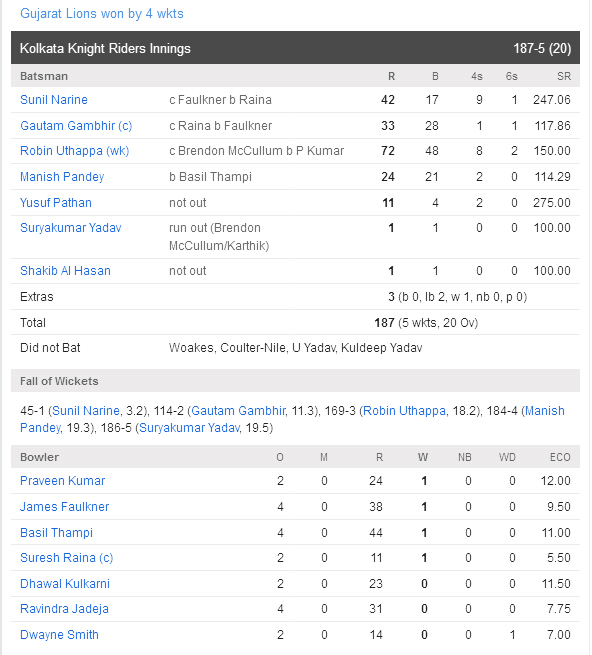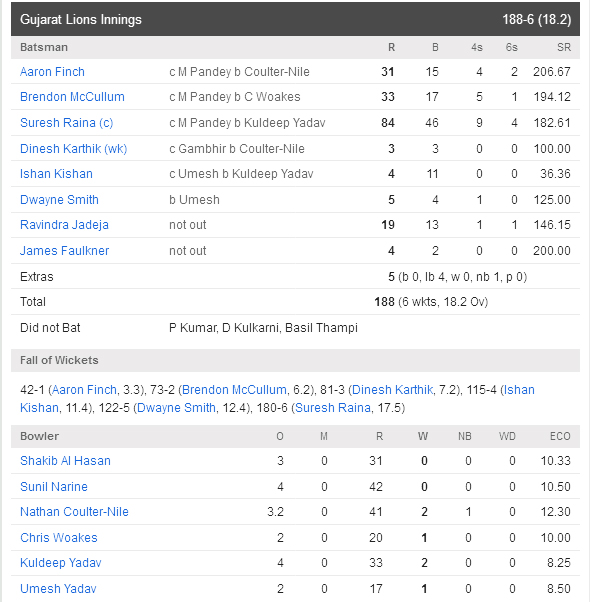 - AMandeep