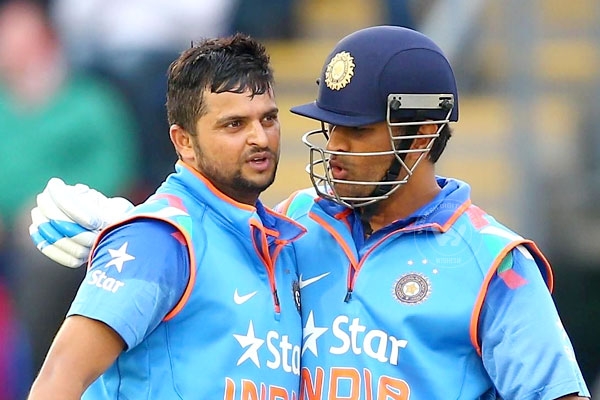 (Image source from: })
According to reports, the Board of Control for Cricket in India (BCCI) is planning for a 'draft system' in IPL. This is to see that best five players from each of the two suspended IPL franchises could be added to two prospective IPL teams. Chennai Super Kings and Rajasthan Royals have been recently suspended from IPL for two years according to the Lodha Committee report. Two new teams are being introduced for the period of two years and are likely to be decided based on 'reverse bidding'. Cricbuzz reports that the most high-profile cricketers likely to be drafted in the two prospective IPL teams are Dhoni and Raina.
BCCI sources say that future of the players from the two suspended franchises is not sorted out yet, while five high-profile players from each team would be sorted into the new teams. Remaining players of the two suspended teams are likely to be added to the auction pool that would be held before IPL 9.
Cricbuzz reports the T20 tournament would be contested between eight teams even after the suspension period of CSK & RR. "In all likelihood, it could remain an eight-team affair," the source added.
Other sources indicated that Kanpur is one of the cities that has been shortlisted for the new teams and Kanpur is the hometown of Rajeev Shukla, the IPL Chairman.
The Uttar Pradesh Cricket Association senior official told TOI that, "Greater Noida is developed in terms of infrastructure and connectivity. It is just an hour's drive from Delhi and has a number of good hotels where teams can stay. Additionally, it has hosted the Formula One Grand Prix in the past which means it is not new to hosting big sporting events. All these things are in the city's favour."
-Sumana