(Image source from: Gabba test 3rd day})
Australia got into the lead in first innings because of good contribution from tail Enders on third day of Gabba test; the Aussie batters did well to score over 500. Smith's 133 and Mitchell Johnson's 88 helped them a lot. Ishant and Umesh took 3 wickets each and Varun and Ashwin taken 2 each.
Dhawan is still unbeaten on 26 and Pujara on 15. India still trail by 26 more runs. They need to bat sensibly tomorrow to put a good score for Aussie second innings of Gabba test. If the Australian bowlers come back harder tomorrow, the situation shall be bad for India.
Score boards are like follows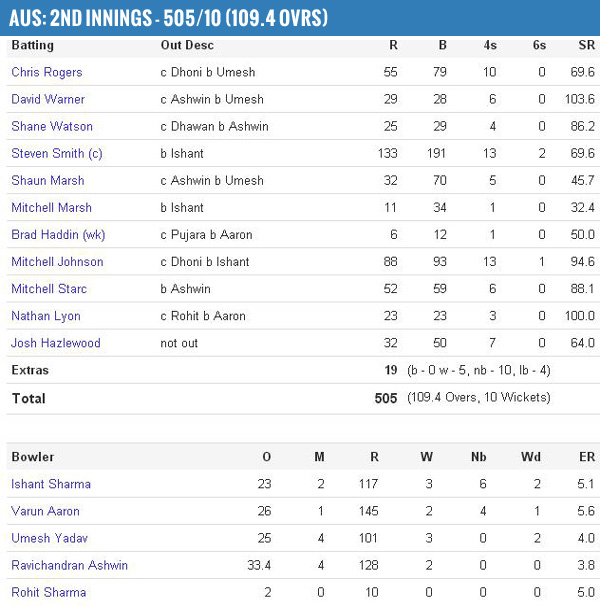 AW: Kannamsai