(Image source from: Monty Panesar dropped from Ashesh Series for 'peeing'})
England pacer Monty Panesar has disgraced cricket and his English team and how?
The first Sikh player in the England squad was chucked out of the Ashes team recently for 'peeing' on a pair of nightclub bouncers.
The left-arm spinner, who wizzed on the bouncers after being hurled out of the popular Shooshh club at Brighton for misbehaving with a lady after getting sloshed, now faces the prospect of sanctions from his county club Sussex.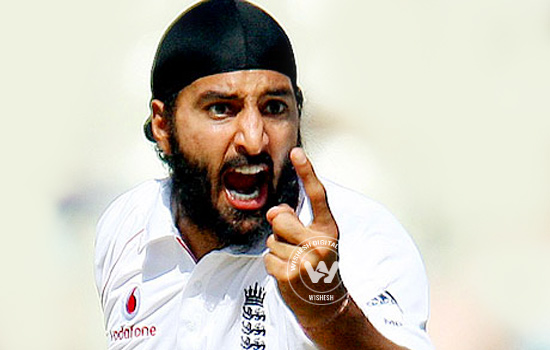 "We can confirm that an incident took place involving Monty Panesar in the early hours of Monday (August 5). The matter is under full investigation and the club will make no further comment at this stage", the Sussex club confirmed.
This development was confirmed by the police. "A 31-year-old man received a fixed penalty notice for being drunk and disorderly after being seen urinating in public near the Shooshh club in King's Road Arches, Brighton, around 4.13 am on Monday," a Sussex Police spokesman said.
He was fined 153 pounds by the police or the misdemeanor.
"According to the report, the incident happened in the early hours of Monday as Panesar's England colleagues were resting before the final day of the third Ashes test, adding that although Panesar had been selected in the 14-man squad that retained the Ashes, he did not play in the Old Trafford match," revealed a news source.
This is the second booze-related incident involving Ashes players this summer.
"In June, Australian batsman David Warner was reprimanded for striking England opener Joe Root in the face during a night out in Birmingham," a media report said.
AW: Suchorita Dutta