First official poster for Gavin Hood's long-awaited adaptation of Orson Scott Card's classic sci-fi novel offers up our first look at the zero gravity battle room.
Before revealing the teaser poster, Hood took to the film's Tumblr blog to post an update:
"Hello fellow Ender's Game fans. It's been four years since I first began writing a screenplay based on the classic novel. I love the book while I especially love the character of Ender Wiggin. I was drafted into an army myself at 17, and Ender's journey of self discovery, his battles with authority figures he does not trust and his development as a leader, are themes I strongly relate to.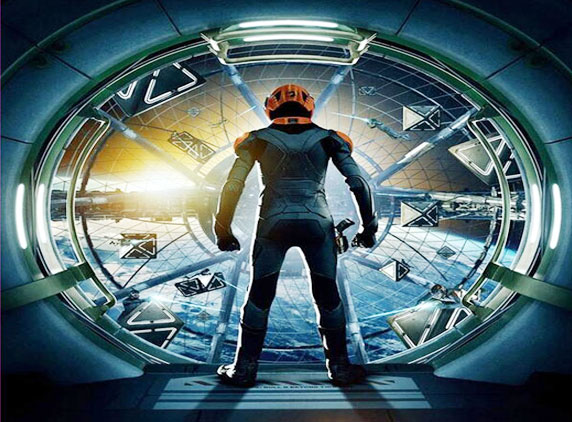 Without exception, every person who works on this wonderful film brings more than just skill to the table. They bring passion. Like me, they are huge fans of this
story: of its unique environments, its amazing characters and its great, timeless themes.
We are now well into post production and the famous zero gravity battle room scenes are looking fantastic. We started a year ago by sending our talented young actors off to a "space camp" to train under the guidance of real NASA astronauts. They learned to move in zero gravity environments and experienced the wonderful feeling of weightlessness. Mix in some truly incredible visual effects work and today we are looking at battle room scenes that will blow your mind!" 
ENDER'S GAME is known to be opening in Irish cinemas October 25
(Content adaptation and image source from online film resource)
(AW:Samrat Biswas)