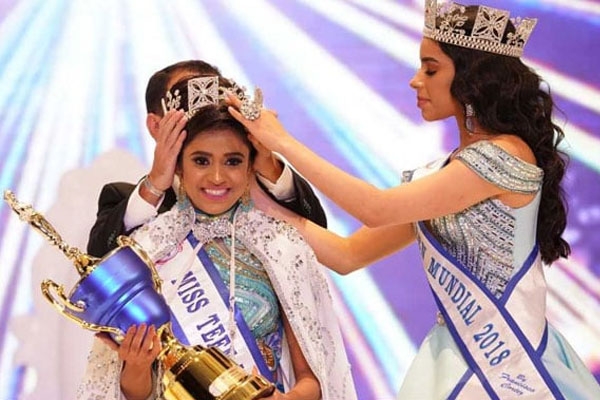 (Image source from: NDTV Khabar)
When we were all probably occupied with Narendra Modi's swearing-in ceremony and the ICC World Cup 2019, the 18-year-old Indian girl has made up proud across borders.

Sushmita Singh, from Kalyan, Mumbai, is crowned as the Miss Teen World becoming the first Indian to wins Miss Teen World 2019 for the country.

The teen was a part of the huge event in El Salvador, United States and won the contest like outstandingly. The beauty pageant took into consideration various other aspects such as behavior, intelligence, fitness, fashion and glamour. The mass media student is winning hearts all over the internet for the massive win.

The runner ups were from Panama and the Dominican Republic whereas this Indian beauty won the glistening crown.

Sushmita who also loves sports and painting said, "I was told I was not beautiful, but I worked hard and stood up for myself, and here I am. I want to serve as an inspiration to all girls to dare to live their dreams."

Satyabhama and Naveen Singh, Sushmita's parents said: "In our hearts we always believed our daughter was the winner, but when we arrived at the contest, we saw the hard work of all the girls in a very well organized and disciplined contest, and now we have friendships from all over the world and we aim at representing all the girls, because all of them are winners in their own right."

Last year the crown was won by Angivete Toribio of Dominican Republic.

By Sowmya Sangam