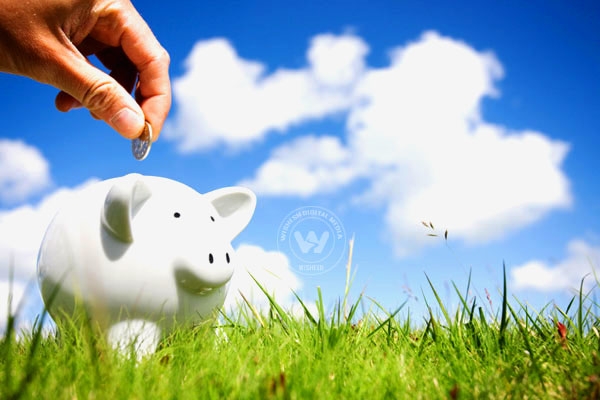 (Image source from: })
Pay yourself. This is the golden rule to save money. This is because you give first priority to yourself. Set a goal. Now, calculate how much you can afford to save. These are general methods of saving money and in turn getting rich. After all, a penny saved is penny earned!

Pay your self

Best rule is to pay yourself. You will love each time you pay yourself. It is a definite point of encouragement. Before you go to buy your grocery, list out all that you need and stick to it. If you have an option to take bus instead of taxi, take that extra bit of pain to delight yourself by paying yourself. You become rich soon by following this ever green rule.

Plan budget

Have a good sketch of what your unavoidable expenses are. Categorize them and allocate a simple budget for each category. Ensure your monthly budget do not cross your estimation. To have a clear picture of your expenses, maintain them in a dairy each day. By doing this you will be able to figure out where your money is spent unnecessary. If you want to treat your friends, invite them for a get together instead of going out for a dinner. This will help you save hugely.

Repair things instead of buying

Don't prefer to buy a new shirt just because of broken button. Learn basic sewing skills. They will be helpful in long run. The same is applicable for other items back home, which remain unused due a minor damage. This is a real great way to save a bulk of money. Spend wisely to save hard earned money.

Don't spend lot for entertainment

Most children can be entertained without spending too much. Work out one of such methods to entertain children rather than spending too much. Play ball in your back yard. Plant a garden. By trying out these, you will be able to save a lot of money. Many other benefits of these methods include making good habits, developing creativity and most importantly you teach your child to lead a simple and happy life. After all, saving money is a habit.
-Sumana