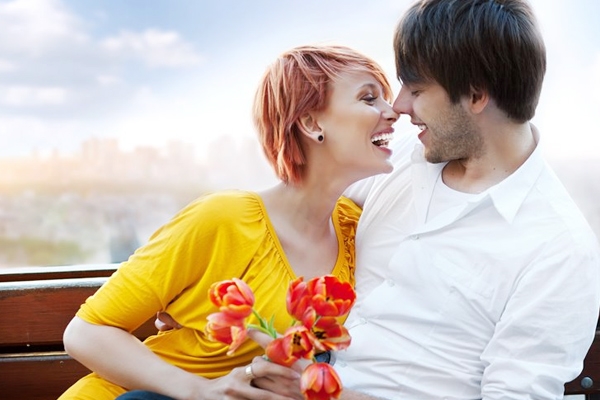 Romantic date is all about spending quality time with our partner, building bonding and having fun. It is not about location and you don't have to worry if your wallet is empty. Here are few budget friendly ideas for dating. Pick one and plan for a date to remember!
Rain date: Rain date is the most romantic one, if planned well. Make the most of it to build love. Arrange a basket containing drinks, fruits and sandwiches. Carry a jumbo umbrella, take a walk with your partner and settle on a park bench.  
Carnival fun: Carnival fun is not just for kids. You can go and enjoy with  your partner at any local fair. Try out all rides there and have maximum fun. This is the time to eat as many candies as possible. Make love!
Movie night: Go to a nearby music store, pick a DVD of any movie that suits both your interests. Or just try to pick them randomly for fun. Sit together and watch it, enjoying a homemade cold coffee and popcorn tub.
Long rides: Long bike rides or car rides are must in the dating idea list. Just go for a ride, share thoughts, enjoy the weather, be yourself. Ensure to carry eatables an drinks. It will remain as a date to remember for ever!
Go for local concerts: Ditch expensive concerts and look out for local concerts, which are full of fun. This way you can have great time without actually getting heavy on your pockets. Also, keep a track of local offers like 'buy one get one' or 'happy hours' and make the most of them. All the best!
- Sumana