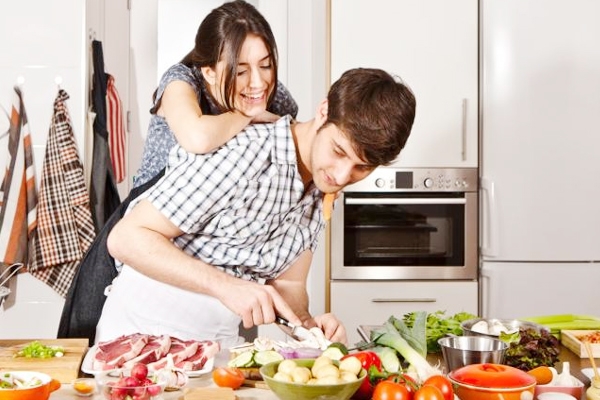 Valentine's Day is almost here. Show a little gesture of love on your body and soul. Wondering how? On 14 February, most of us celebrate with a lot of unhealthy food. Rather, opt for healthy delicacies. With healthy dishes, you can cherish your day of love with loved one in a royal style.
Plan for a healthy breakfast
It is a real great idea to surprise your loved one with awesome breakfast. Offer a bowl of strawberry muesli with skimmed milk and chopped fruits. You may also go ahead with healthy mix of wheat flakes, oats and corn flakes, filled with strawberry. By this, you are gifting the goodness of strawberry, rich in taste and less on calories, to your dear one. Ditch sugar and go for honey. The natural sweeter is an alternative to processed sugar and chocolate.
Win heart through stomach
Easy route to heart is through stomach. Cook a delicious home-made meal using light olive oil. Olive oil is a superb alternative to regular cooking oil and suits almost all cuisines. The oil with light texture would definitely go well with any dish and is rich in monosaturated fatty acids. This is a miraculous way to win that special heart.
Opt for a steaming cup of green tea
Instead of routine romantic cocktails on the special day, go for a cup of green tea of any flavor. Don't you think it perfectly suits to hang around with your love and convert a lazy afternoon into one filled with loads of love bites?
-Sumana