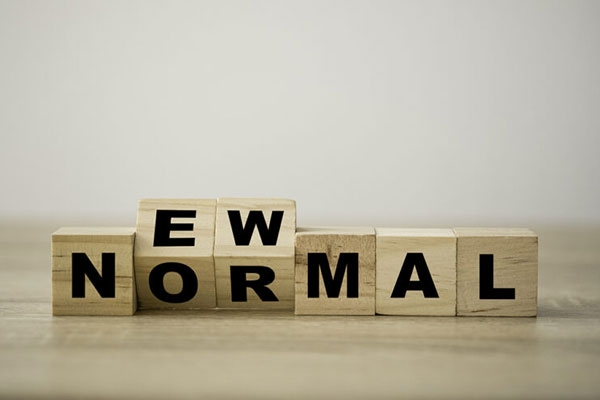 (Image source from: whyy.org)
In the current "New Normal", all industries at some level are sailing through a fluid landscape, amid the COVID -19 spread. As the situation is still evolving, we must be mindful of the short- and long-term implications of the virus and craft our plans in such a manner that business and safety go hand in hand. 
Though there are various challenges associated with labour, material availability, logistics and project financing that the construction sector is facing, one major merit that has emerged from all the chaos, is the focus on 'Health and Safety' at construction sites. 
All construction projects will now require careful consideration and tailored plans to address the safety of people on site. Implementation of guidelines and best practices proposed by statutory authorities on site sanitation and hygiene will not be a one-time exercise, but a permanent change which will ensure a safe working environment. 
Robust planning is crucial to ensure everyone is aware of the practice to follow and understands their individual obligation towards the larger cause. There is a need to introduce protocols that will ensure health and safety of everyone involved in the project. 
Here are some of the best practices the construction industry must implement to combat the  corona-virus: 
Reduce Interaction: 
Social distancing should be followed at construction sites. All workers should be advised to keep the mandated 6 feet distance from each other. Staggered hours of working should also be followed on site so that the sites have less crowd and leaves space for social distancing measures to be followed. 
Workers should be advised to not share their tools, however in case that is not possible then they should be provided with adequate supplies of sanitizers to disinfect the shared tools before use. Moreover, basic sanitation suppliers should be made available at all sites for the workers. 
Inform:
Site workers should be given all information/ educated about all the safe working guidelines. An ideal way to do this is to provide constant sessions and have notices all over the site to provide them with updated information. 
Monitor
Constant checks on the health and well being  of workers should be undertaken. Temperature checks should be done regularly, and all information should be logged into a system. Ideally a marshal should be appointed at the sites who keeps a check on the health and also ensures that all social distancing measures are being followed. 
Emergency Plan
There can be a situation where a site worker starts to exhibit symptoms of COVID – 19. In such a situation, immediate action should be taken and the person should be advised to take time off work and seek medical help. Work should also be immediately suspended in the area where the worker exhibiting symptoms was assigned and ensure that it is cleaned and sanitized. Most importantly, inform your workforce of what happened, and advise them of adequate measures.
These are just some of the best practices that can be implemented at construction projects amid the COVID-19 pandemic. The policies will keep altering the developments, government mandated guidelines and labor laws. 
Nothing is more important than providing a safe working environment at the site. This is not a one-time phenomenon and additional costs associated with enhanced measures have to be accommodated for all projects
By Meena Atmakuri