(Image source from: whicdn.com)
In today's world, inner peace seems like the ultimate dream. But it is possible and you don't have to travel the world, meditate on a mountain top of do beach yoga to fin this peace. It is possible to feel this peace form your own surroundings, whether you're in a noisy club or alone at home. Carving out the time to relax in your day to day life is the therapy you need. After all, the world is not a yoga retreat. The world can be the most kind but the most cruel as well. That moment when you're late to office, running like a hot mess, dropping your bag of contents and spilling coffee on yourself- tat is when you need to find inner peace. The point where you feel like you will burst out in anger at almost anyone or anything- that is when you need to find inner peace.
In this article we will give you some micro-practices to help you find your inner peace.
It does not have to be peaceful and quiet for you to find your piece of mind.
Have you ever been in a situation where you look around and wonder, yes this is life- when you are scuba diving or look at a serene view etc. This is the peace you will feel inside yourself. The truth is to find calmness within you. All you have to do is just close your eyes and imagine your happy place. So whether you're in the metro station or at home, you can find your inner happy place.
Understand that you are safe and you are loved
Remind yourself that you are constantly alive, breathing and that there are people who love and care for you. There is no definite road to self compassion, but ACT your way- ACKNOWLEDGE, connect and talk to yourself. The feeling of keeping yourself uplifted is important. It may be difficult but can be achieved through practice.
Breathe in, Breathe out.
Your breathe is under your control. Both yoga and meditation practices harness the power of breathe control to help you shift and control your state of mind. A mindful practice can be taking in a deep breathe, holding it in for five minutes and letting it out slowly.
Read book and watch movies
Sometimes we have our comfort shows which can help turmoil those negative feelings that we feel. If you're feeling low, grab a hot drink, get under the blanket and watch TV shows, movies or books which you feel will uplift your spirit.
Feel the RAIN
The sound of rain can be very soothing to some. There is also the recommend RAIN technique coined by meditation teacher Michele McDonald. It stands for Recognize- recognizing your emotions. Allow- Allow to feel what you're feeling. Investigate- Get into the depth of the emotions you are feeling. What is this feeling, why am I feeling like this, what is the cause etc. And finally, Nourish. Give yourself the comfort, nourishment and love you need because you deserve it.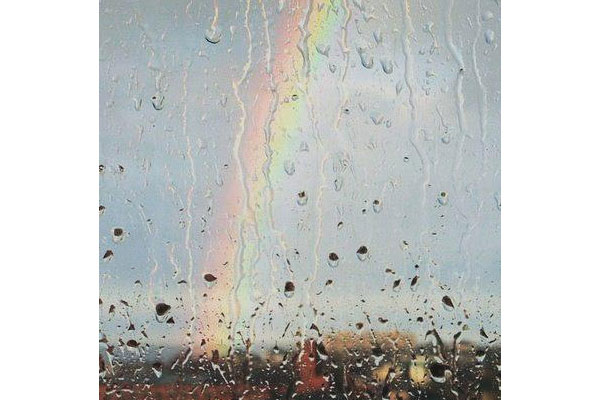 (Image source from: i.redd.it)
Santa's list is real.
No Santa Claus is not real (maybe) but you can make a list of things that truly make you happy. You can use it as a sense of motivation to strive for the things you love.
Cultivate Gratitude
Practicing gratitude is a way to quickly access the state of inner peace. Whether it is something small like smiling at someone or getting a promotion- be grateful for the life you have, the people who surround you and the life you are meaning to live.
Ask yourself two questions everyday. "What am I grateful for today?" And "What did I enjoy today?". These questions will help you identify the things that will make you feel happy.
True happiness comes from helping others
Feeding a stray dog or cat, helping someone in need or donating to charity. No matter how small or big the service is, true happiness comes from knowing that you make others around you happy.
Mindful Hygiene
Sometimes, abusing with substances can trigger the feeling of loneliness or depression. Try to limit yourself to harmful substances and practice good hygiene, health and exercise.
Accept yourself before you accept others
Irregardless of how happy you make other people. If you are not happy you wont feel the true inner peace you were meant to feel. Everybody has flaws. Accept your mistakes and grow from them.
Finding inner peace takes time and patience. It cannot be achieved in a day. After all, Rome was not built in a day. Learn to love yourself and find your inner peace.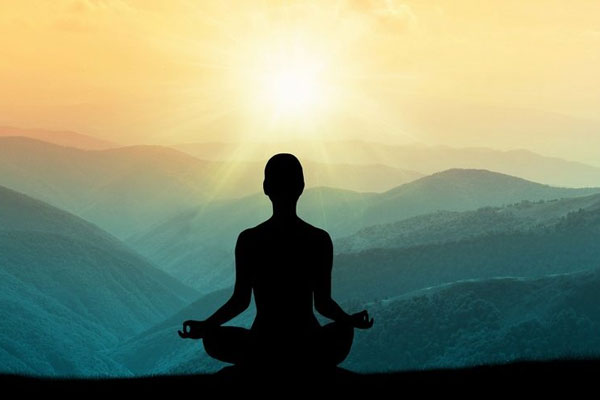 (Image source from: naea-reston.org)
By Meena Atmakuri