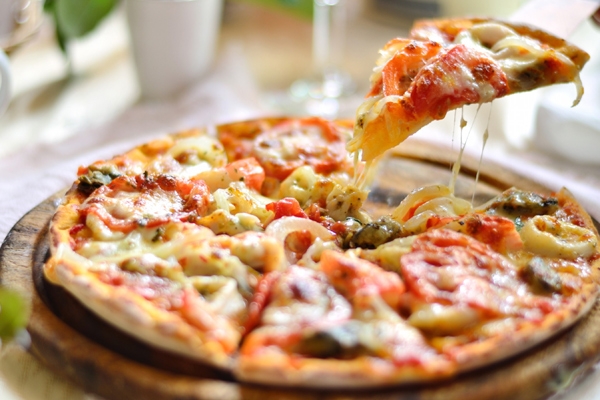 Do you know pizza hurts the environment? A recent study published in the journal Atmospheric Environment revealed that, pizza poses a bigger environmental risk than you might think.
According to the researchers, the restaurants using wood-burning stoves like steakhouses and pizzerias are significant contributors in the air pollution. The findings came in light while exploring causes of air pollution in São Paulo, Brazil.
Prashant Kumar, lead author of the study, said that, "It became evident from our work that despite there not being the same high level of pollutants from vehicles in the city as other megacities, there had not been much consideration of some of the unaccounted sources of emissions."
"These include wood burning in thousand of pizza shops or domestic waste burning,"  Kumar, professor in the Department of Civil and Environmental Engineering at the University of Surrey said.
"Once in the air, the emitted pollutants can undergo complex physical and chemical processes to form harmful secondary pollutants such as ozone and secondary aerosol," said co-author Yang Zhang, professor at North Carolina State University.
He was one of the 10 air pollution experts from seven universities who conducted the research, under the umbrella of the University Global Partnership Network.
Also Read: To boost your memory drink peppermint tea
Nandini