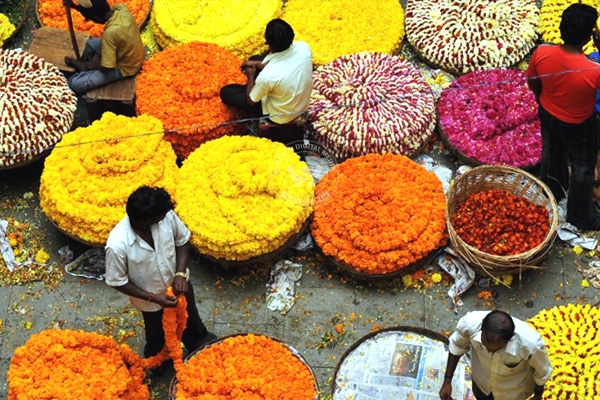 (Image source from: Increased number of allergy complaints during festival season})
It has been a long season of festivals started in mid-July at the same dipping of temperatures due to season change. Thus, increased number of complaints regarding allergies began. One of the many probable reasons for allergies this season is the usage of large number of flowers during festival season. Flowers have the potential to release pollens in air, which have the potential to cause skin allergies. The dry and the cold weather conditions would add to this. This is an ideal cocktail triggering allergic reactions, asthma attacks, and eventually viral fevers.
According to Allergy and Asthma Network of India (AANI), people prone to allergies are facing a range of allergic reactions. People who came closer to large quantities of flower and different kinds of weeds are exposed to numerous allergic symptoms. The allergies include skin allergies such as rashes, nasal allergies such as increased sneezing, itching and other respiratory and breathing problems.
AANI President Dr. Vyakaranam Nageshwar said, "We are coming across women who have reported to our allergy centre with severe rashes and itching on the upper extremities and shoulders. Typically, these are the areas the flowers or pollens come in contact. The reason for such instances is unchecked use of poisonous weeds or flowers in the traditional festivals."
"In medical terms, such a condition is known as allergic Angioedema and occurs among persons with a known history of having adverse reactions to allergens," Dr. Nageshwar explained.
Doctors warned that persons known to be allergic should be very cautious during festival seasons, particularly children.
- Sumana