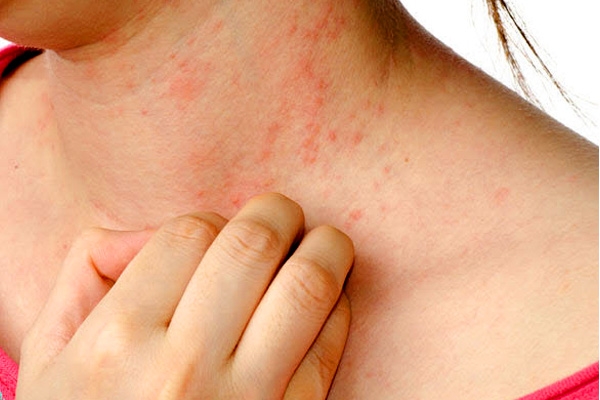 (Image source from: Say bye to eczema})
A person constantly itching his/her body can cause discomfort among the person sitting nearby. This condition can lead to eczema.Apart from this, there is no way out! But if few things are taken into consideration then this embarrassing situation can be avoided
Take bath in salt water when your skin becomes tight and sore. Salt is known for its antibacterial properties which help reduce inflammation and improves skin texture.
Using enough of moisturizer combats the drying effect of soap.
Check out for Sulphate free cosmetic products.
Virgin coconut oil antiseptic and antifungal properties can help cure your itchy condition. Apply all over the body before going for bath.
A cup of herbal tea offers anti-inflammatories, healing vitamins A and C, iron and calcium for an effective healing of skin. You can directly apply the chilled tea bags on the affected area.
- Smrutirekha