The eyes are the windows to your soul! It makes the perfect sense to make them as much as impressive as you might want a perfect wardrobe or a hairstyle. The eye mack-up gives the different look to your face. You might want to put on an eye mack-up, but confused about, which one will suits you? Here is the solution! Here are some eye make-up tricks which will make you ready to rock any party.
Smoky eyes: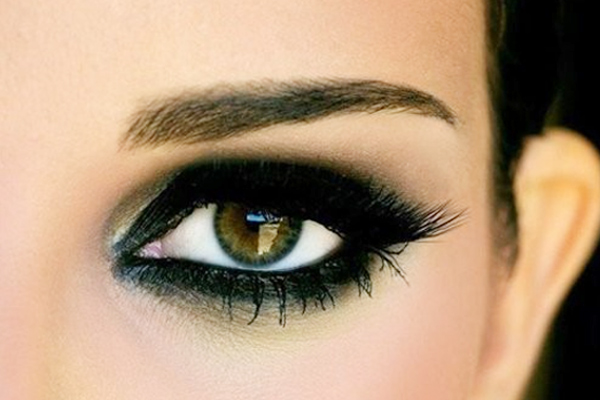 The dramatic smoky eyes make for a dark look, leaning towards Goth. You  can easily achieve this coveted look with black kohl and a smudge brush. You might feel better to go with a light blush and gloss to complete the look.
Shimmer: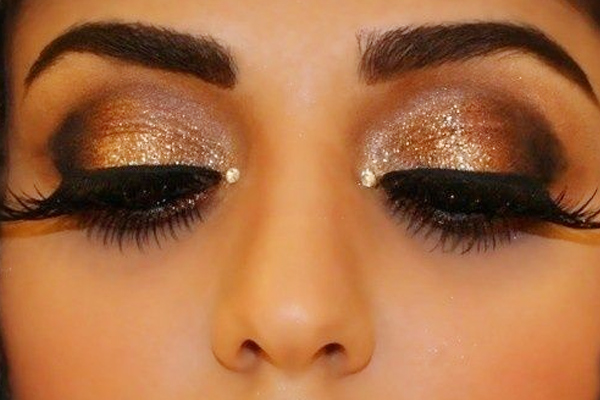 If you want to switch from usual smoky black, then, sexy, shimmery eye make-up is the best choice. Use a basic foundation powder, dust white shadow on the eyelids, intensifying it at the outer edges. For more effect, you can add some cosmetic glitter. Line your eyes with liner or opt for cat eyes. This is a high-glam effect, so curl your eyelashes to accentuate the look.
Feather drama: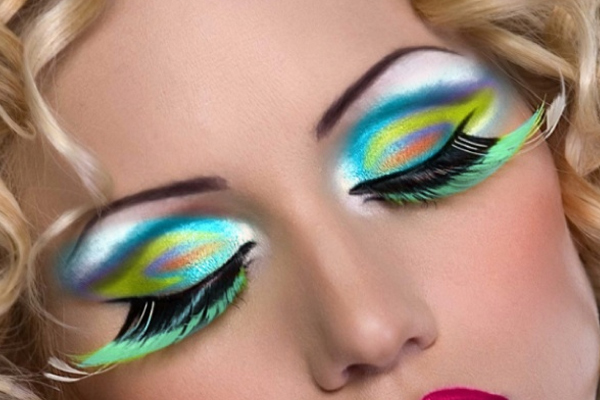 Go flashy with stick-on feathers or even rhinestones. Although, peacock feather make-up is a popular grab, you can also use neutral ones that go with any outfit. First use a basic foundation or primer, then add shimmer eye shadow creating a 'wave' across your eyelids. Use dark and light colors to add dimension. Blend in the liner and stick on the feathers and you're done!
Cat eyes: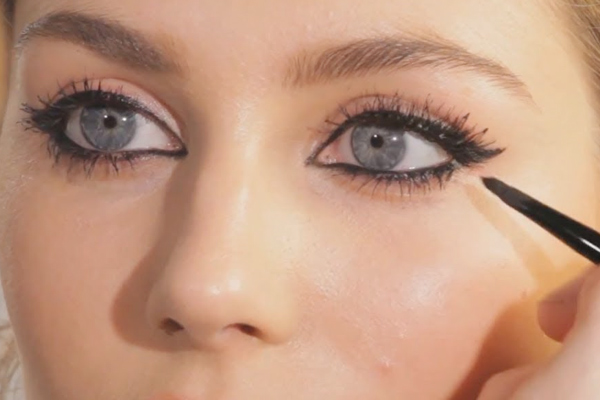 It is easy to achieve this look. After adding a basic concealer on your eyelids, use a liner on the inner and lower rim of the eyes.  To get the look right, place your finger at the place where the upper lid ends and meets the browbone. Mark it with a dot. Trace a line from that spot to the outer end of the eye. Fill it with liquid liner.
Duo tones:
For duo-toned eyes, choose colors that will match your outfit. Start with the first shade and dab it on halfway through the eyelids. Apply the second one on the remaining half of your eyelid. Blend the line a little where the two meet. The trick is to use the lighter color at the inner corner and cover three-quarters of your eyelid while dabbing on the darker color at the outer edges for a better visual effect.
Also Read: Natural cleansers to get rid of make-up!
Nandini