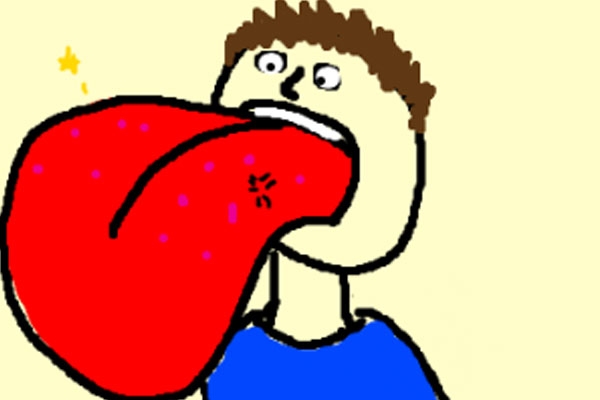 (Image source from: drawception.com)
Along with the growing list of strange symptoms of the COVID-19 vaccine, there has been a new addition to the list- the COVID tongue.
A British researcher who is helping to track the COVID-19 symptoms has reported a new symptom which multiple people have been complaining of. It is a tongue discoloration, enlargement of the tongue, spots, blisters and other mouth problems.
The researcher also stated that more than a third of COVID-19 patients which is around 35 percent, have the non-classic symptoms which include skin rashes, infections and COVID toes which are swollen toes or spots on the toes.
More than 1 in ever 500 patients have been recorded with having the COVID tongue as a symptom.
Although this is a symptom that was found in a few patients, it is too early to tell that this symptom can be a COVID symptom. Some patients have come forwards with the patched tongue but have not displayed any symptoms of COVID-19. Hence, it is too early to tell if this is actually a possible symptom The COVID Tongue has not made the official COVID-19 symptoms list yet.
Although tongue or mouth related issues other than sore throat or not any official symptoms on the COVID-19 list. However, with new developments of the virus coming in each day, it is better than citizens stay alert of all possible warning signs and get tested as soon as possible.
By Meena Atmakuri