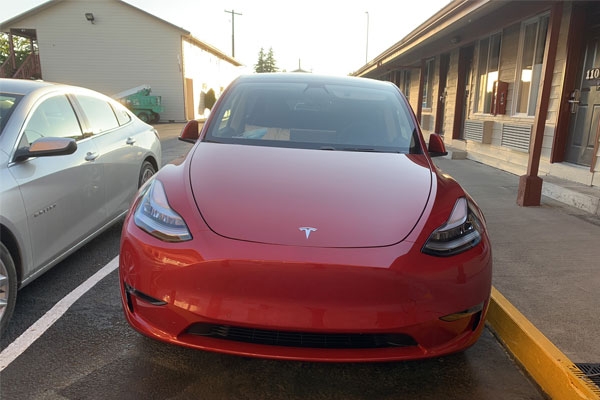 (Image source from: wikimedia.org)
Tesla sold around 4,00,000 cars in 2020 setting a record for the Automobile company. The company is now expanding its automobile set-ups to Texas and Germany in the year 2021.
There are also plans that the company is expanding its electric-car setup in China.
Last Saturday, Tesla announced that just in their fourth quarter which was their final quarter they sold 180,570 vehicles. This was only 450 vehicles less than how much CEO
Elon Musk predicted the car company would sell.
CEO Elon Musk took to twitter to thank the entire Tesla team. He also stated that initially he thought the car company wouldn't even sell 10% of what they sold today.
Tesla is now planning on expanding their business to different countries. Tesla is planning on setting up new factories in Austin, Texas and Germany.
Analysts predict that since Tesla did so well in the year 2020, the car company will do much better in 2021.
Tesla has started the production of the Model Y in Shanghai. The automobile company is expected to deliver these models by the first or second quarter of 2021.
By Meena Atmakuri