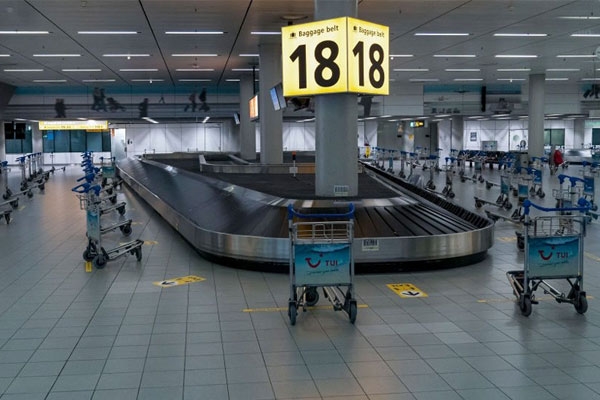 (Image source from: bbci.co.uk)
A total of 20 people who have returned to India from the UK have been testes positive for the new mutant strain of the COVID-19 virus.
The new variant has been named SARS-CoV-2.
The Union Health ministry declared on Wednesday that there are a total of 20 cases of the mutant strain in India. Initially they found 6 people who were found positive with the strain. Now the number has increased to 20.
The mutant strain samples have been sent to labs all across India to decode its features and find out the properties of designing its vaccine.
The infected citizens who have arrived from the UK have been kept in isolation at designated health care facility centres a cording to their respective state government. Those who are close to them, including their family, peers, helpers etc. have also been kept under quarantine.
The mutant strain samples have been dispatched to INSACOG samples all across India.
Other than India, the UK variant has been found in other countries including Denmark, Netherlands, Australia, Italy, Sweden, France, Switzerland, Canada, Singapore, Spain, Lebanon and Japan.
On 25 November, 33,000 passengers have arrived at various airports in India from the UK. They are all being tracked and subjected to the RT-PCR test by the state and union territories respective governments.
The Indian Government is taking effective measures and strategies to contain the virus and eradicate it as soon as possible before wide spreading it and creating another phase of the virus.. Keeping this in mind, the Indian government has suspended all flights which are coming from the UK till January 7th. Passengers who are returning to India from the UK will be tested to see whether they suffer from the mutant strain.
By Meena Atmakuri