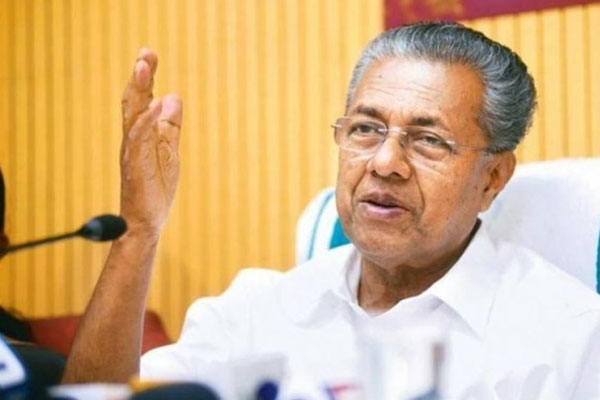 (Image source from: outlookindia.com)
Kerala Government, after a meeting, presided by CM Pinarayi Vijayan has announced that the state capital will go into triple lockdown for a week starting from Monday at 6 am.
After 22 of the 38 new COVID-19 patients in Thiruvananthapuram were infected through local transmission, the state government took heed to the situation and announced a triple lockdown.
What is a triple lockdown?
The shut down in the capital city will be in a triple lock manner which covers all sectors to be put under lockdown.
Lock 1 – This would restrict the movement of people across the district where only a few relaxations would be allowed.
Lock 2 – This lock will be enforced in the hot spots of the city where people should mandatorily stay at home except for some medical requirements.
Lock 3 – The third lock will be applied in the houses of primary and secondary contacts of the patients to make them stay in mandatory home quarantine.
Additionally, all roads leading to the capital city would be closed except entry and exit roads. All essential services like groceries, banks, pharmacies will be allowed to operate. All the non-essential services will be closed.
With a security guard recently being tested positive for COVID-19, the Secretariat will remain closed. All the public transport will be shut.
Only one grocery store would be allowed to operate in one area in the city and the Police will help the public in delivering the essentials to houses.
The movement of passengers from airport and railway stations will be allowed but with precautions. Public examninations across the capital will remain canceled. Trucks or lorries carrying essential supplies, electricity, and water supply workers will be allowed to commute through containment areas.
All these restrictions will be applicable in Thiruvananthapuram for a week.
However, the origin of community transmission of these 22 cases is yet to be ascertained.
Meanwhile, during this lockdown, health officials are planning to carry out large scale antigen tests in areas that reported more COVID-19 cases. This lockdown aims to carry out extensive contact tracing and isolate those who have tested positive for COVID-19.
By Gayatri Yellayi