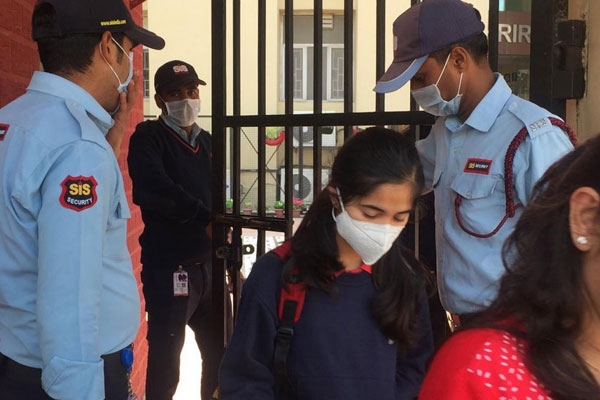 (Image source from: news18.com)
With the affected economy and the kind of state that the country is in, the last thing that the people should be worrying about are the school fees of their children.
Reports have circulated around that no school located in Noida and Greater Noida can force the parents for the fees, especially during the covid-19 lockdown that is imposed all across the country. Instructions have also suggested that the students can't be barred from the online classes, irrespective of whether they have paid the fees or not.
Any kind of violation of these orders can cause legal action against the concerned authority, enabling a year-long jail sentence or a hefty fine against the offender.
Gautam Buddh Nagar District Magistrate Suhas L Y is the one who has issued this order till everything is back to normal and the lockdown is taken off.
Suhas further stated saying, "COVID-19 has already been declared a disaster in Uttar Pradesh, while a complete lockdown is in place to fight the pandemic across the state and the country till April 14. In such a situation, all educational institutions in Gautam Buddh Nagar are directed not to force parents of any student for fees during the lockdown period, nor bar students from online classes."
Any kind of violation of the orders will be reported under the National Disaster Management Act, 2005. In case there are any involvements of loss of life or property during the violation of these orders, the jail term will be increased to 2 years.
Owing to the coronavirus outbreak, all the schools and the educational institutes have been shut down in early March much like a lot of the other public places around. Gautam Buddh Nagar, which has imposed this order itself, has 58 confirmed cases.
The 21-day lockdown in India is effective till April 14 following which there haven't been any further reports on how the government is going to proceed. PM Narendra Modi has asked the CMs to come up with a exit strategy to ensure better management of the situation after the lockdown is over.
By Somapika Dutta