SC orders basic necessities like food and religious counselling to the migrant workers
March 31, 2020 18:19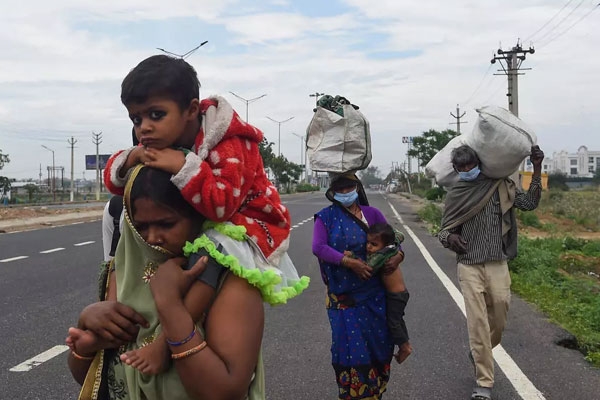 (Image source from: france24.com)
While India has been constantly fighting the wrath of the coronavirus, thousands of migrant workers from across the country has started walking towards their home during the imposed lockdown in the country for 21 days.
Failing to find any means of transportation and lack of earning and shelter in their work place, the workers have been forced to walk hundreds of kilometres towards their home to at least have a safe space for themselves during this time of crisis.
With the kind of chaos that the same has created, projecting risks to the worker's and the country's citizens, the Supreme Court has ordered that they should be supplied with food, medical aid and religious counselling from the leaders of their respective religion at the relief shelters they are staying in.
Chief Justice of India S A Bobde has also advised the police to let the workers themselves manages their shelters instead of being reliant on the police for getting the same done.
Solicitor Tushar Mehta has reported to the Chief Justice that as of 11 am of March 31, 2020, there is no migrant workers roaming on the road and has been allotted to their nearest relief shelter to keep themselves safe.
Mehta further reported saying, "I am making a statement here that within 24 hours we will mobilise trained counselors and religious leaders. We will mobilise religious leaders, maulvis, sadhus to counsel them to stay calm."
By Somapika Dutta